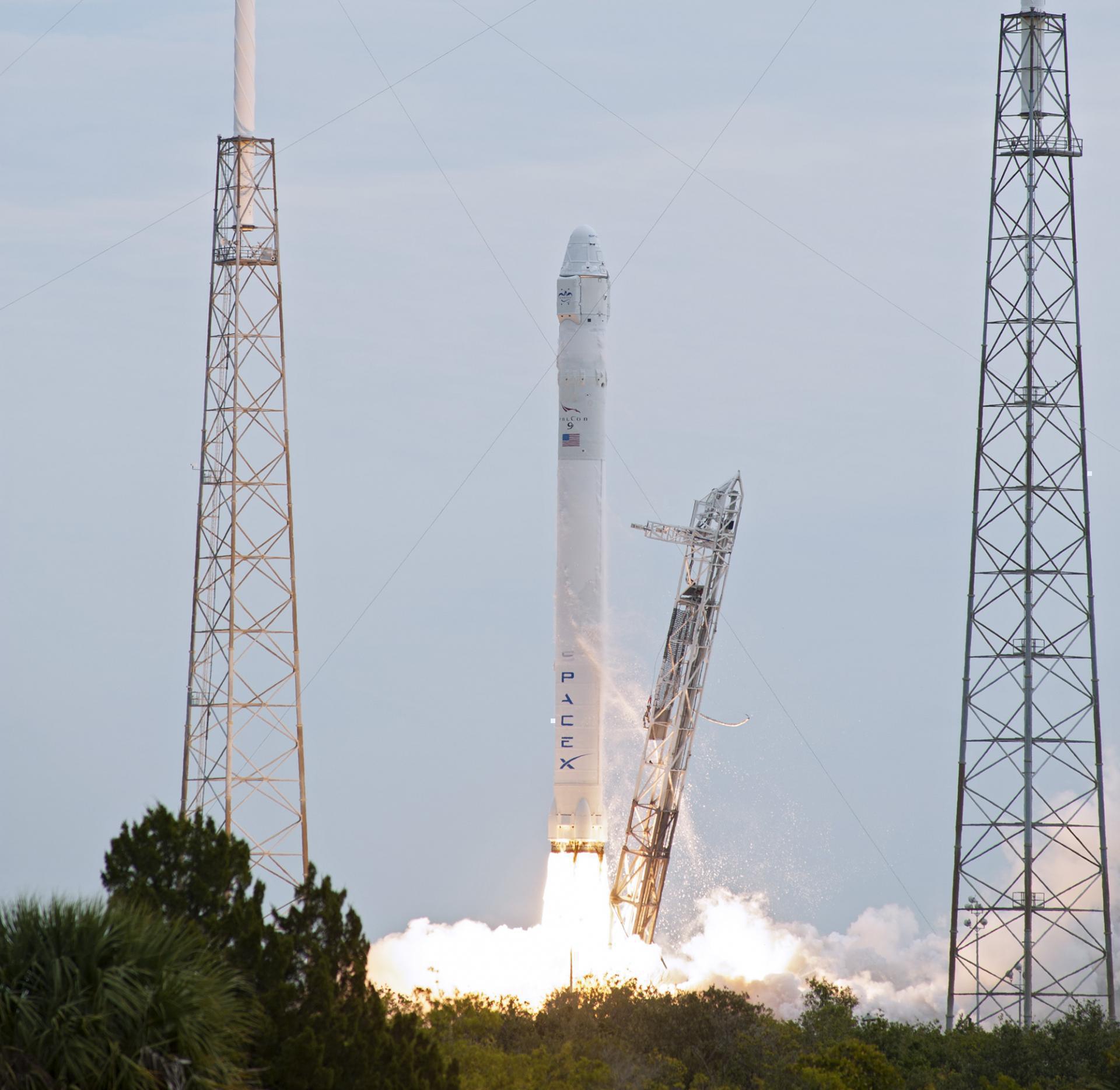 SpaceX launch of a Falcon 9 v1.0 Rocket
Launch Status
Partial Failure
SpaceX is scheduled to launch a Falcon 9 v1.0 rocket as part of the SpX CRS-1 mission. The launch window for the Resupply mission is on Sun, Oct 7th, 2012, 8:35 PM EDT from Space Launch Complex 40 Cape Canaveral, FL, USA. Don't miss this exciting rocket launch! Watch the launch video of the Falcon 9 v1.0 and experience the excitement for yourself.
Location
Cape Canaveral, FL, USA
Rocket
The Falcon 9 v1.0 first stage was used on the first five Falcon 9 launches, and powered by nine SpaceX Merlin 1C rocket engines arranged in a 3x3 pattern.
SpaceX
Space Exploration Technologies Corp., known as SpaceX, is an American aerospace manufacturer and space transport services company headquartered in Hawthorne, California. It was founded in 2002 by entrepreneur Elon Musk with the goal of reducing space transportation costs and enabling the colonization of Mars. SpaceX has many pads, on the East Coast of the US they own SLC-40 at Cape Canaveral and LC-39A at the Kennedy Space Center for their lower inclination launches. They also own SLC-4E at Vandenberg, California for their high inclination launches. Another site is also being developed at Boca Chica, Texas.
Suffered engine out at T+1:19 but primary mission successful