United Space Alliance launch of a Space Shuttle Endeavour OV-101 Rocket
United Space Alliance was scheduled to launch a Space Shuttle Endeavour OV-101 rocket as part of the STS-134 mission. The launch window for the Human Exploration mission was on Mon, May 16th, 2011, 8:56 AM EDT from Launch Complex 39A, Kennedy Space Center, FL. The status of the launch was Success. Don't miss this exciting rocket launch! Watch the launch video of the Space Shuttle Endeavour OV-101 and experience the excitement for yourself.
Mission
STS-134
ISS assembly flight ULF6. This flight delivered the Alpha Magnetic Spectrometer and an ExPRESS Logistics Carrier to the International Space Station.
Location
Kennedy Space Center, FL, USA
Rocket
Space Shuttle Endeavour OV-105
Space Shuttle Endeavour (Orbiter Vehicle Designation: OV-105) is a retired orbiter from NASA's Space Shuttle program and the fifth and final operational Shuttle built. The United States Congress approved the construction of Endeavour in 1987 to replace Challenger, which was destroyed in 1986. Structural spares built during the construction of Discovery and Atlantis were used in its assembly. NASA chose, on cost grounds, to build Endeavour from spares rather than refitting Enterprise or accepting a Rockwell International proposal to build two Shuttles for the price of one.
Lockheed Martin Space Operations
Crew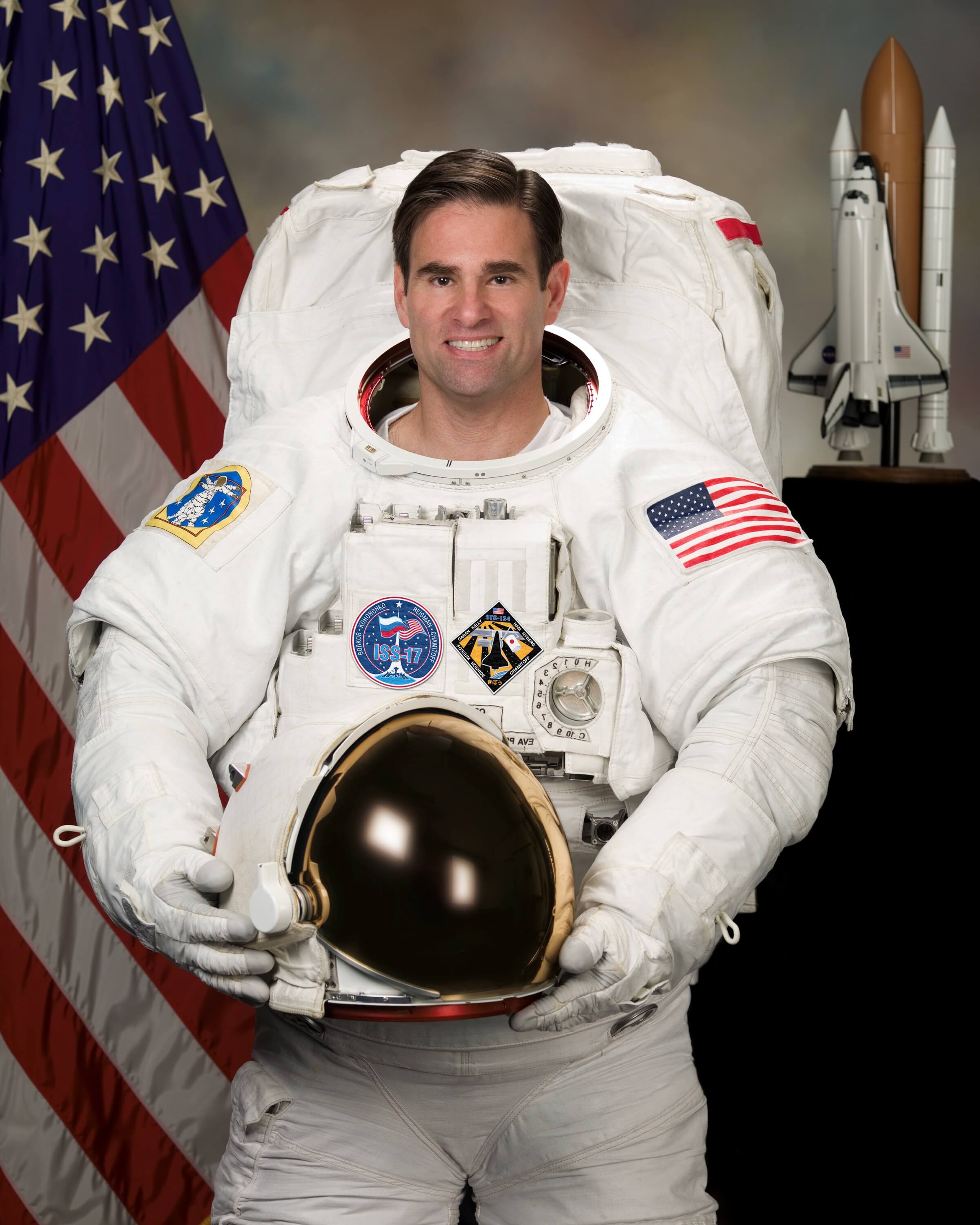 Gregory Chamitoff
Mission Specialist - American
Gregory Errol Chamitoff is an engineer and NASA astronaut. He was assigned to Expedition 17 and flew to the International Space Station on STS-124, launching 31 May 2008. He was in space for 6 months, joining Expedition 18 after Expedition 17 left the station. He returned to Earth on the 30th of November 2008 aboard STS-126. Chamitoff served as a mission specialist on the STS-134 mission, which was the last flight of Space Shuttle Endeavour which delivered the Alpha Magnetic Spectrometer to the ISS.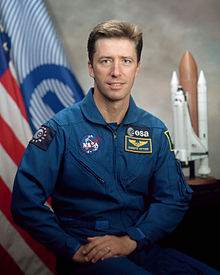 Roberto Vittori
Mission Specialist - Italian
Roberto Vittori (born 15 October 1964 in Viterbo) is an Italian air force officer and an ESA astronaut. After graduating from the Italian Accademia Aeronautica in 1989, Vittori flew in the Italian Air Force. He then trained as a test pilot in the United States. In 1998, Vittori was selected by the ESA to join the European Astronaut Corps. Since then, he has participated in three spaceflights: the Soyuz TM-34/33 and Soyuz TMA-6/5 taxi flights to the ISS, as well as STS-134, the penultimate mission of the American Space Shuttle Program. He was the last non-American to fly aboard the shuttle.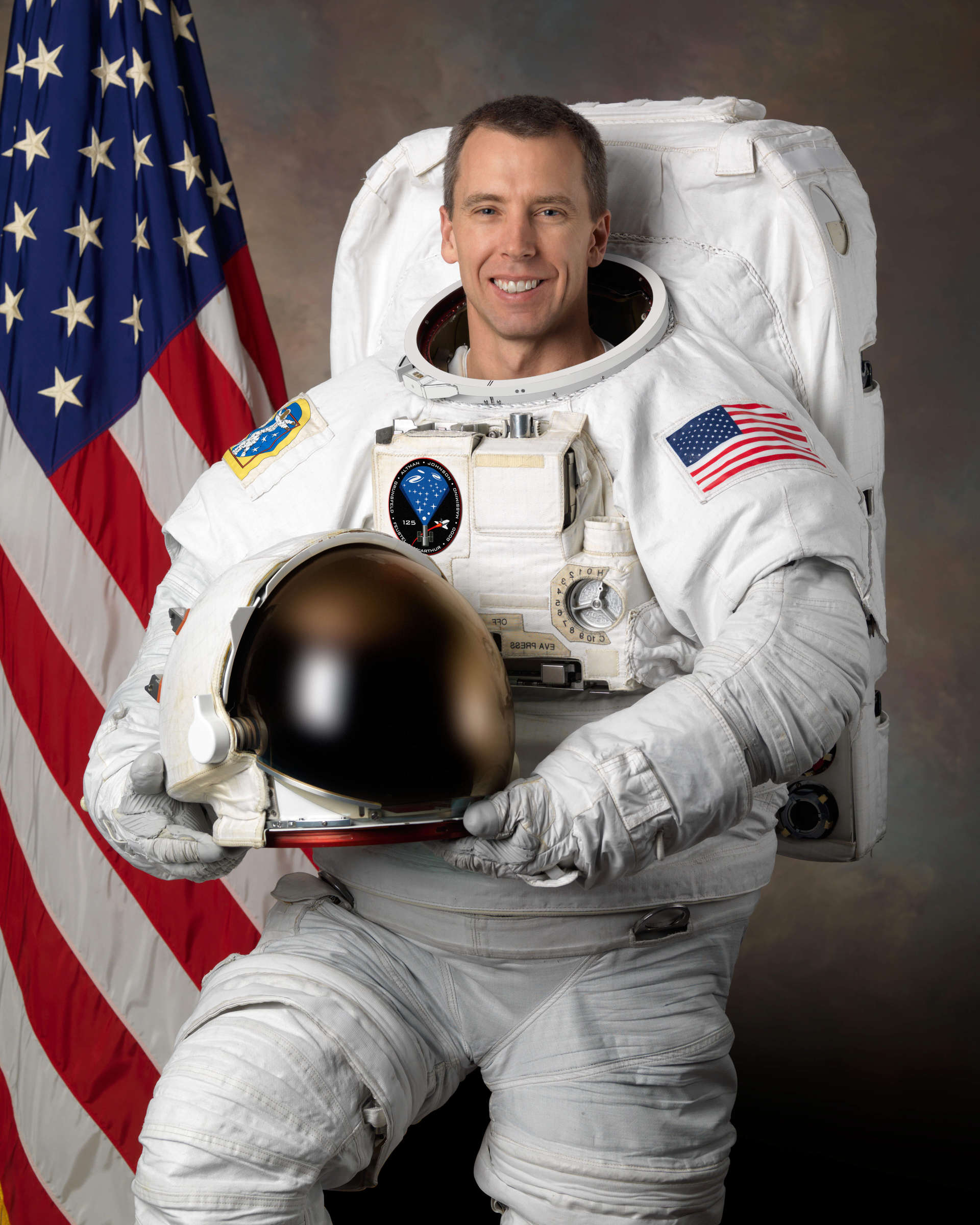 Andrew J. Feustel
Mission Specialist - American
Andrew Jay "Drew" Feustel is a geophysicist and a NASA astronaut. Following several years working as a geophysicist, Feustel was selected as an astronaut candidate by NASA in July 2000. His first spaceflight in May 2009, STS-125, lasted just under 13 days. This was a mission with six other astronauts to repair the Hubble Space Telescope, aboard Space Shuttle Atlantis. Feustel performed three spacewalks during the mission. His second spaceflight was STS-134, which launched on May 16, 2011 and landed on June 1, 2011. STS-134 was the penultimate Space Shuttle flight. Feustel returned to space on March 21, 2018 on Soyuz MS-08 with Expedition 55/56. For expedition 56, he commanded the International Space Station, before handing over to Alexander Gerst on October 3, 2018.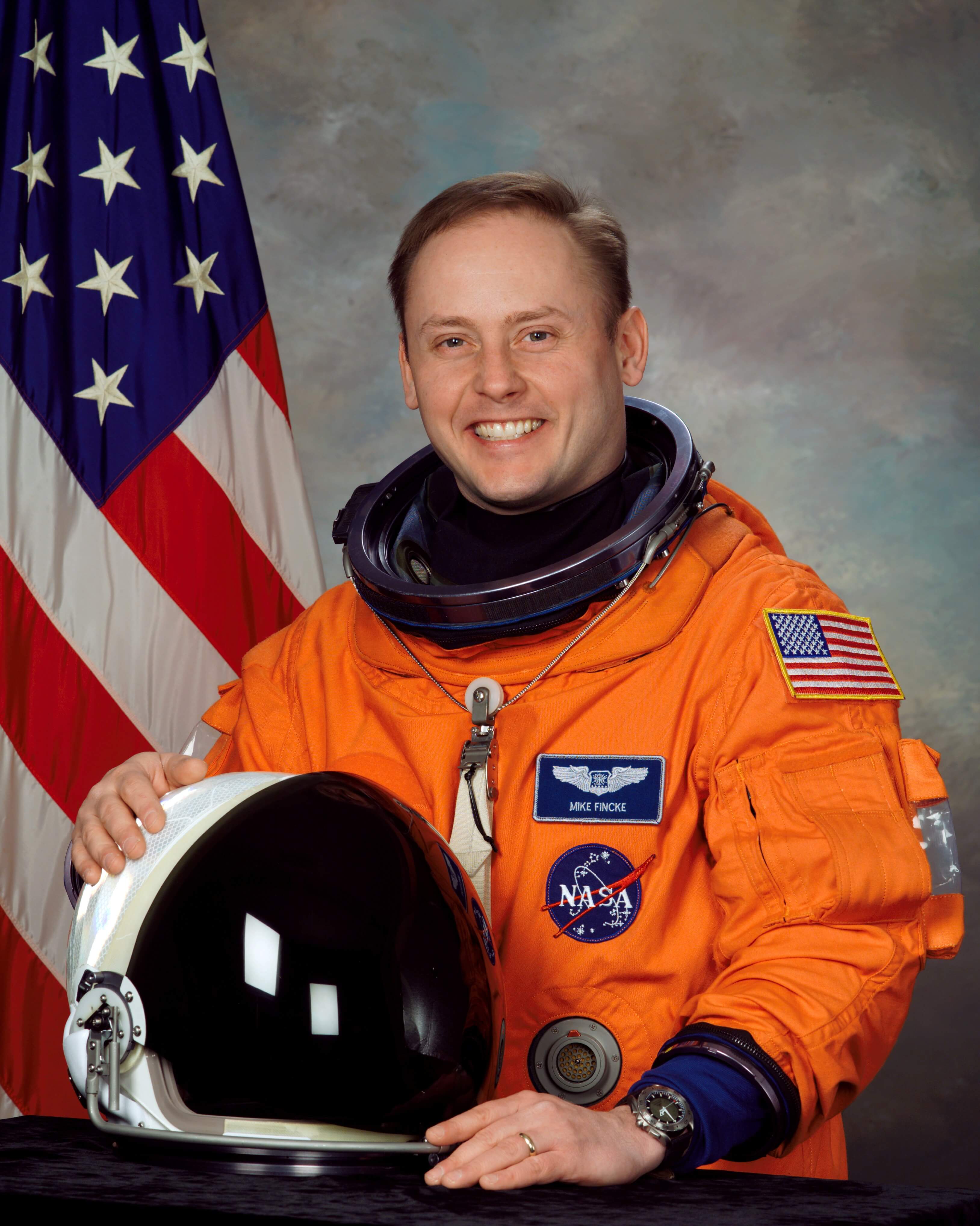 Michael Fincke
Mission Specialist - American
Edward Michael "Mike"/"Spanky" Fincke is an American astronaut who formerly held the American record for the most time in space (381.6 days). His record was broken by Scott Kelly on October 16, 2015. He was born in Pittsburgh, Pennsylvania, but considers its suburb Emsworth to be his hometown. He is a United States Air Force officer and a NASA astronaut, and served two tours aboard the International Space Station as a flight engineer and commander. He flew on one Space Shuttle mission, STS-134 as a Mission Specialist.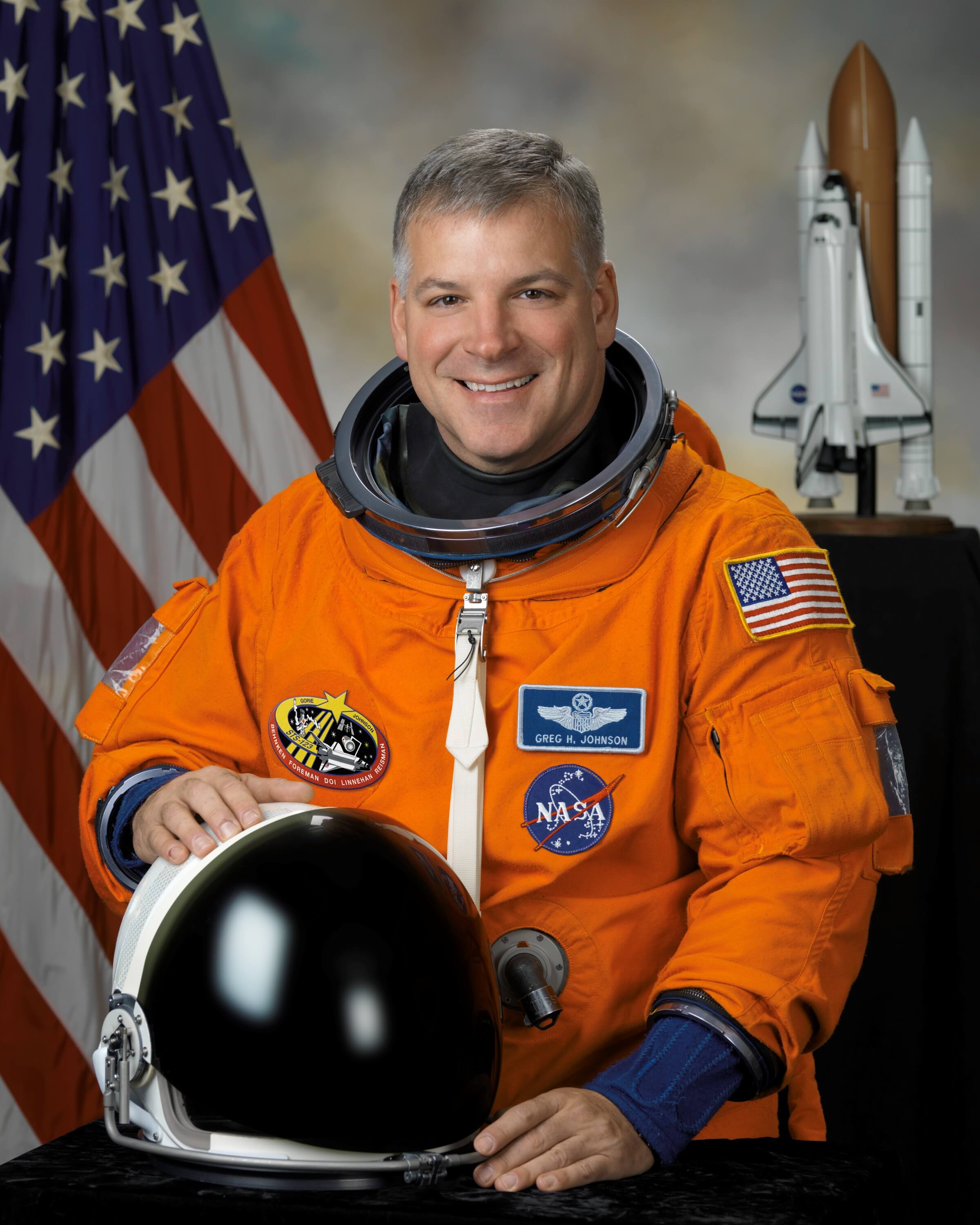 Gregory H. Johnson
Pilot - American
Gregory Harold "Box" Johnson is a NASA astronaut and a retired colonel in the United States Air Force. Johnson is a veteran of two space flights, STS-123 and STS-134. He served as pilot on his first mission, which delivered the Kibo logistics module and the Dextre robot arm to the International Space Station. Johnson was also assigned as the pilot to the STS-134 mission, which launched on May 16, 2011 and landed on June 1, 2011. Greg Johnson has also served in numerous roles for NASA including as a Capcom for several missions. At present time Gregory H. Johnson (Colonel, USAF, Ret.) is the President and Executive Director for the Center for the Advancement of Science in Space (CASIS).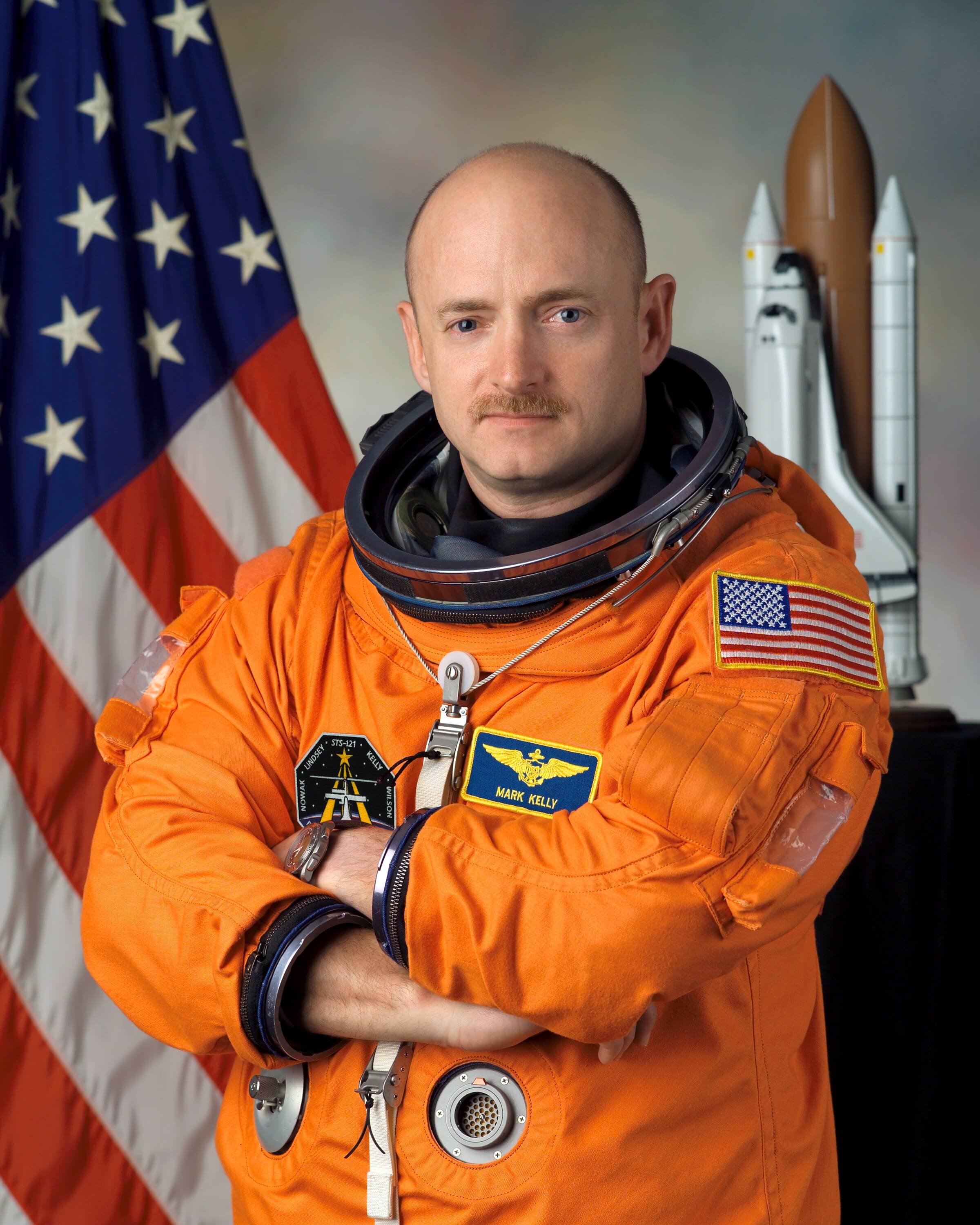 Mark Kelly
Commander - American
Mark Edward Kelly is a retired American astronaut, engineer, and retired U.S. Navy Captain. He is the husband of former Congresswoman Gabrielle Giffords, and is an author, political activist, and aerospace executive and consultant. A naval aviator, Kelly flew combat missions during the Gulf War. He was selected to become a NASA Space Shuttle pilot in 1996 and flew his first mission in 2001 as pilot of STS-108. He piloted STS-121 in 2006 and commanded STS-124 in 2008 and STS-134 in 2011. STS-134 was his final mission and the final mission of Space Shuttle Endeavour. His wife was the target of an attempted assassination in Tucson, Arizona, on January 8, 2011. After the shooting, in which six people were killed, both Kelly and Giffords were thrust into the media spotlight. His wife's shooting led to a broad national conversation ranging from the duties of a husband to what is acceptable civil discourse. Kelly's identical twin brother, Scott Kelly, is also an astronaut. The Kelly brothers are the only known siblings to have both traveled in space. In 2015, Scott Kelly began a mission spending a year in space on the International Space Station. He returned to Earth on March 1, 2016, after 340 days in space. During and after Scott's year-long mission, the brothers were studied to find physical differences caused by living in space versus a baseline on Earth.
View More Rocket Launches