United Space Alliance launch of a Space Shuttle Atlantis OV-104 Rocket
United Space Alliance was scheduled to launch a Space Shuttle Atlantis OV-104 rocket as part of the STS-132 mission. The launch window for the Human Exploration mission was on Fri, May 14th, 2010, 2:20 PM EDT from Launch Complex 39A, Kennedy Space Center, FL. The status of the launch was Success. Don't miss this exciting rocket launch! Watch the launch video of the Space Shuttle Atlantis OV-104 and experience the excitement for yourself.
Mission
STS-132
STS-132 was the second to last flight of Atlantis and an ISS assembly flight with the primary payload being the Russian Rassvet Mini-Research Module. The flight also carried the Integrated Cargo Carrier-Vertical Light Deployable (ICC-VLD). The mission began on May 14th 2010 at 1820 UTC launching Commander Kenneth Ham, Pilot Domonic A. Antonelli, Mission Specialist 1 Garrett Reisman, Mission Specialist 2 Michael T. Good, Mission Specialist 3 Stephen G. Bowen & Mission Specialist 4 Piers Sellers to orbit. They docked with the ISS 2 days after launch. During the mission 3 spacewalks were conducted to install a spare space to ground Ku band antenna and to conduct general maintenence on the ISS. The mission concluded after 11 days & 18 hours on May 26th 2010 at 1249:18 UTC.
Location
Kennedy Space Center, FL, USA
Rocket
Space Shuttle Atlantis OV-104
Constructed in 1985, Atlantis was the fourth operational and the second-to-last Space Shuttle built. Its maiden flight was STS-51-J in October of 1985. Atlantis embarked on its 33rd and final mission, also the final mission of a space shuttle, STS-135, on 8 July 2011.
United Space Alliance
United Space Alliance (USA) is a spaceflight operations company. USA is a joint venture which was established in August 1995 as a Limited Liability Company (LLC), equally owned by Boeing and Lockheed Martin.
Crew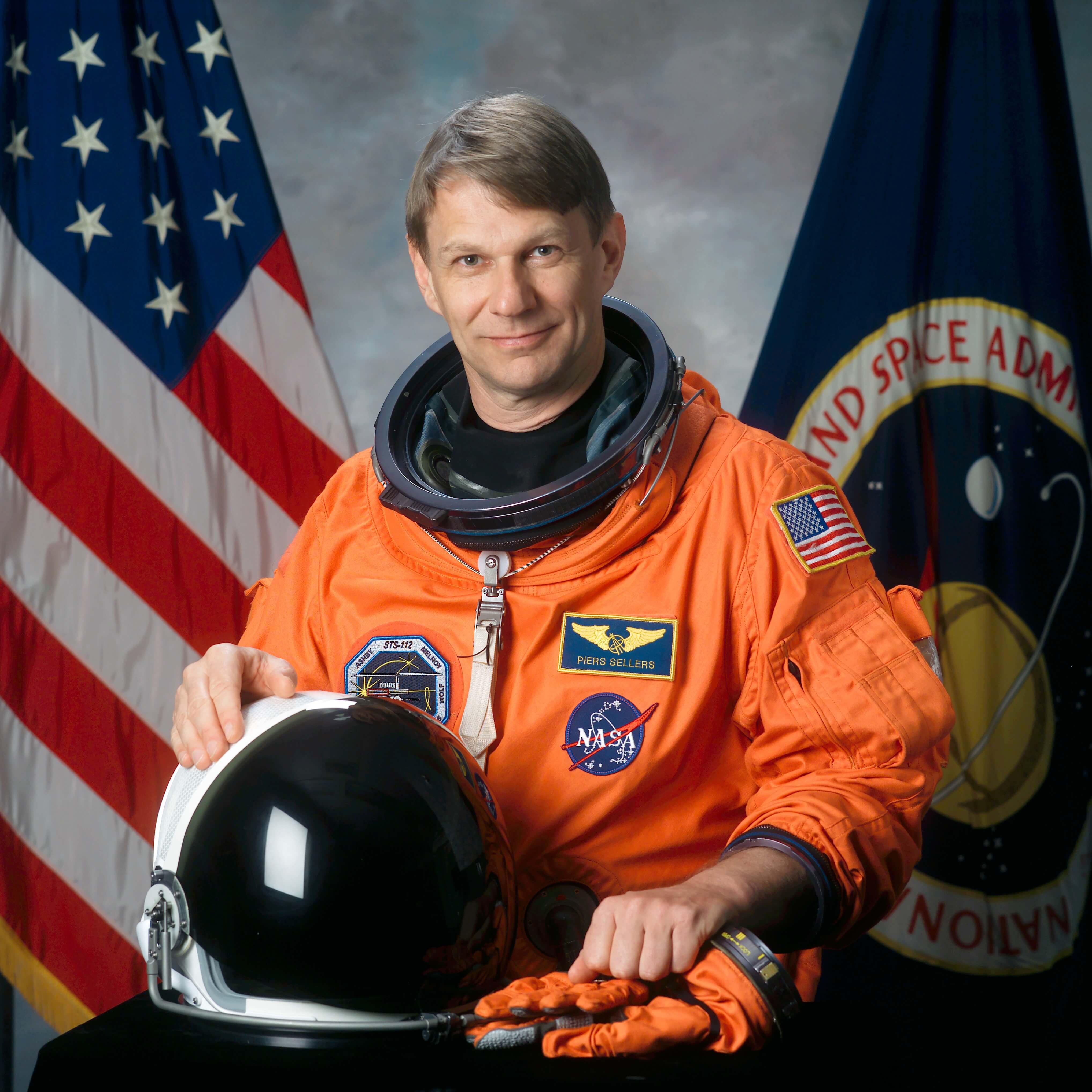 Piers Sellers
Mission Specialist - American
Piers John Sellers OBE was a British-American meteorologist, NASA astronaut[1] and Director of the Earth Science Division at NASA/GSFC. He was a veteran of three space shuttle missions. Sellers attended Cranbrook School, Cranbrook, Kent, United Kingdom, until 1973, and achieved a bachelor's degree in ecological science from the University of Edinburgh in 1976. In 1981 he gained a doctorate in biometeorology from the University of Leeds. In 2011, Sellers retired from the NASA Astronaut Corps. Before joining the astronaut corps, Sellers worked at NASA Goddard Space Flight Center on research into how the Earth's biosphere and atmosphere interact. This work involved climate system computer modelling and field work utilising aircraft, satellites and ground support input.
Kenneth Ham
Commander - American
Kenneth Todd "Hock" Ham is a retired American astronaut and a captain in the United States Navy. Ham was selected for NASA's astronaut program in August 1998. Ham has served as CAPCOM for Space Shuttle ascent/entry and orbit, as well as the International Space Station (ISS).
Stephen Bowen
Mission Specialist - American
Stephen Gerard Bowen is a United States Navy submariner and a NASA astronaut; he was the second submariner to travel into space. Bowen has been on three spaceflights, all of which were Space Shuttle missions to the International Space Station. His first mission, STS-126, took place in November 2008, and his second was STS-132 in May 2010. In March 2011, Bowen completed his third spaceflight as a Mission Specialist on STS-133, which was Space Shuttle Discovery's final planned flight. Having flown on both STS-132 and STS-133, Bowen became the first and only astronaut to fly on consecutive shuttle missions. Originally Tim Kopra was scheduled to fly on STS-133, but Kopra had a bicycle injury shortly before the mission, and so he was replaced by Bowen.
Dominic A. Antonelli
Pilot - American
Dominic Anthony "Tony" Antonelli is a retired NASA astronaut.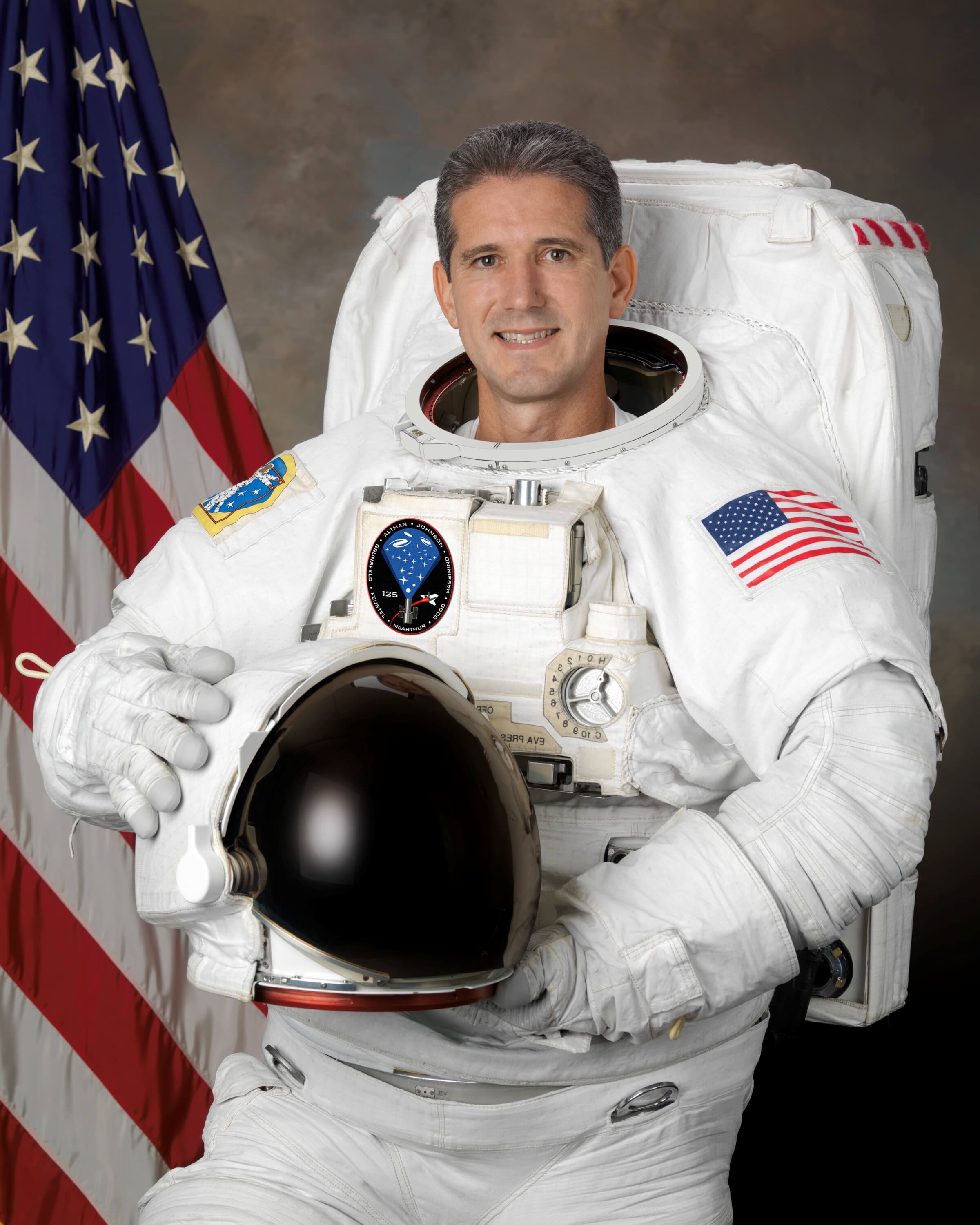 Michael T. Good
Mission Specialist - American
Michael Timothy "Bueno" Good is a NASA astronaut and retired commissioned officer in the United States Air Force, holding the rank of Colonel. Mike Good flew aboard Space Shuttle Atlantis for its STS-125 mission. STS-125 was the final Hubble Space Telescope servicing mission. Good flew as Mission Specialist 2 on STS-132.
Garrett Reisman
Mission Specialist - American
Garrett Erin Reisman is an American engineer and former NASA astronaut. He was a backup crew member for Expedition 15 and joined Expedition 16 aboard the International Space Station for a short time before becoming a member of Expedition 17. He returned to Earth on June 14, 2008 on board STS-124 on Space Shuttle Discovery. He was a member of the STS-132 mission that traveled to the International Space Station aboard Space Shuttle Atlantis from May 14 to 26, 2010. He is currently the Director of Space Operations at SpaceX and a Professor of Astronautics Practice at the University of Southern California's Viterbi School of Engineering.
View More Rocket Launches