United Space Alliance launch of a Space Shuttle Discovery OV-103 Rocket
United Space Alliance was scheduled to launch a Space Shuttle Discovery OV-103 rocket as part of the STS-131 mission. The launch window for the Human Exploration mission was on Mon, Apr 5th, 2010, 6:21 AM EDT from Launch Complex 39A, Kennedy Space Center, FL. The status of the launch was Success. Don't miss this exciting rocket launch! Watch the launch video of the Space Shuttle Discovery OV-103 and experience the excitement for yourself.
Mission
STS-131
STS-131 was an ISS assembly flight with the primary payload being a loaded Multi-Purpose Logistics Module - Leonardo. The mission began on April 5th 2010 at 1021:22 UTC launching Commander Alan Poindexter, Pilot James Dutton, Mission Specialist 1 Richard Mastracchio, Mission Specialist 2 Dorothy M. Metcalf-Lindenburger, Mission Specialist 3 Stephanie Wilson, Mission Specialist 4 Naoko Yamazaki & Mission Specialist 5 Clayton Anderson to orbit. They docked with the ISS 2 days after launch. The mission was the final Space Shuttle launch with a seven person crew and was the longest flight for Discovery. STS-131 also marked the first time 4 women have been in space at once. During the mission 3 spacewalks were conducted to replace an ammonia tank and to retrieve a seed experiment from outside the Japanese laboratory. The mission concluded after 15 days & 2 hours on April 20th 2010 at 1308:35 UTC after 2 waved off landing opportunities on the 19th at the Kennedy Space Center.
Location
Launch Pad Compass (Beta)
Kennedy Space Center, FL, USA
Rocket
Space Shuttle Discovery OV-103
Space Shuttle Discovery is one of the orbiters from NASA's Space Shuttle program and the third of five fully operational orbiters to be built. Its first mission, STS-41-D, flew from August 30 to September 5, 1984. Over 27 years of service it launched and landed 39 times, gathering more spaceflights than any other spacecraft to date.
United Space Alliance
Crew
Dorothy Metcalf-Lindenburger
Mission Specialist - American
Dorothy Marie "Dottie" Metcalf-Lindenburger is a former American astronaut. She married Jason Metcalf-Lindenburger, a seventh grade teacher at the time, in 2000, and they have 1 daughter together. She was a science teacher at Hudson's Bay High School in Vancouver, Washington when she was selected in 2004 as an Educator Mission Specialist. She was the first Space Camp alumna to become an astronaut.
Naoko Yamazaki
Mission Specialist - Japanese
Naoko Yamazaki is a former Japanese astronaut at JAXA, the second Japanese woman to qualify for the program. The first was Chiaki Mukai.
Clayton Anderson
Mission Specialist - American
Clayton Conrad Anderson is a retired NASA astronaut. Launched on STS-117, he replaced Sunita Williams on June 10, 2007 as a member of the ISS Expedition 15 crew.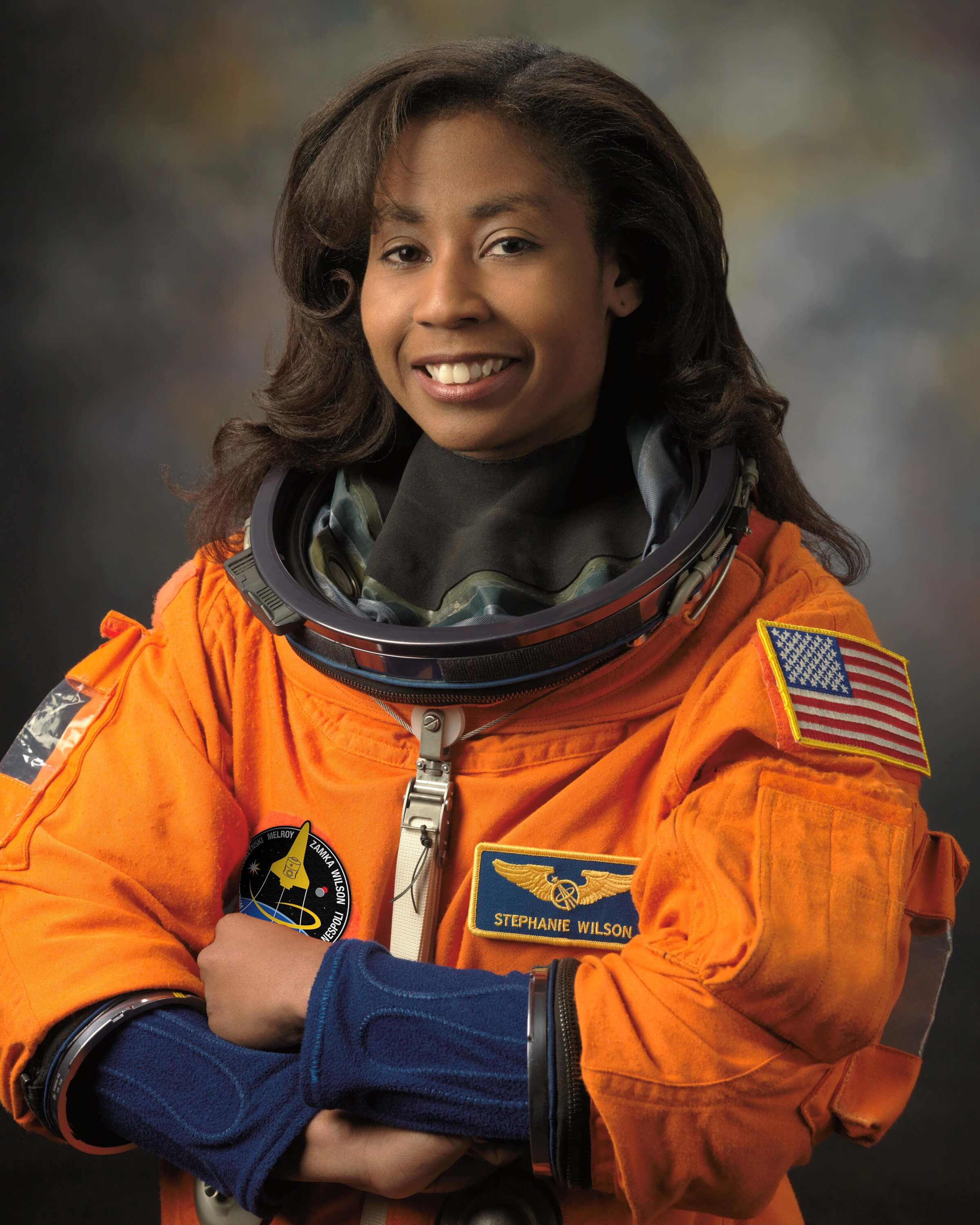 Stephanie Wilson
Mission Specialist - American
Stephanie Diana Wilson is an American engineer and a NASA astronaut. She flew to space onboard three Space Shuttle missions, and is the second African American woman to go into space, after Mae Jemison. Her 42 days in space are the most of any African American astronaut, male or female.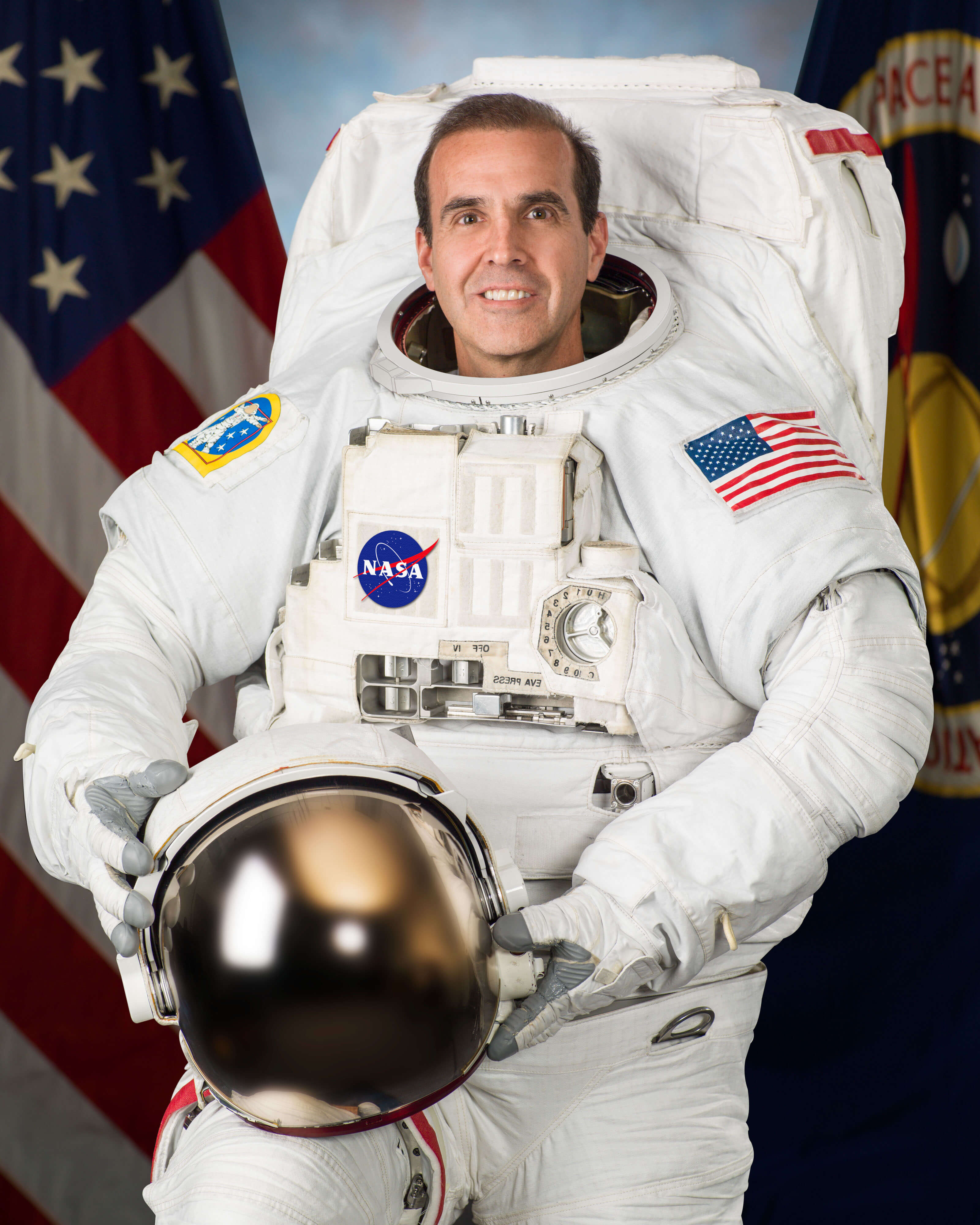 Richard Mastracchio
Mission Specialist - American
Richard Alan "Rick" Mastracchio is an American engineer and former NASA astronaut. He has flown on three NASA Space Shuttle missions as a mission specialist in addition to serving as a Flight Engineer on the Soyuz TMA-11M (Expedition 38/Expedition 39) long duration mission aboard the International Space Station. He is currently the Senior Director of Operations for Commercial Resupply Services at Orbital ATK.
Alan G. Poindexter
Commander - American
Alan Goodwin "Dex" Poindexter was an American naval officer and a NASA astronaut. Poindexter was selected in the 1998 NASA Group (G17) and went into orbit aboard Space Shuttle missions STS-122, and STS-131.
James Dutton
Pilot - American
James Patrick "Mash" Dutton, Jr. is a NASA astronaut pilot of the Class of 2004 (NASA Group 19), and a former test pilot in the US Air Force with the rank of Colonel.
View More Rocket Launches