United Space Alliance launch of a Space Shuttle Discovery OV-103 Rocket
United Space Alliance was scheduled to launch a Space Shuttle Discovery OV-103 rocket as part of the STS-121 mission. The launch window for the Human Exploration mission was on Tue, Jul 4th, 2006, 2:37 PM EDT from Launch Complex 39B, Kennedy Space Center, FL. The status of the launch was Success. Don't miss this exciting rocket launch! Watch the launch video of the Space Shuttle Discovery OV-103 and experience the excitement for yourself.
Mission
STS-121
STS-121 was a 2006 NASA Space Shuttle mission to the International Space Station (ISS) flown by Space Shuttle Discovery. The main purposes of the mission were to test new safety and repair techniques introduced following the Columbia disaster of February 2003 as well as to deliver supplies, equipment and European Space Agency (ESA) astronaut Thomas Reiter from Germany to the ISS.
Location
Kennedy Space Center, FL, USA
National Aeronautics and Space Administration
Rocket
Space Shuttle Discovery OV-103
Space Shuttle Discovery is one of the orbiters from NASA's Space Shuttle program and the third of five fully operational orbiters to be built. Its first mission, STS-41-D, flew from August 30 to September 5, 1984. Over 27 years of service it launched and landed 39 times, gathering more spaceflights than any other spacecraft to date.
United Space Alliance
United Space Alliance (USA) is a spaceflight operations company. USA is a joint venture which was established in August 1995 as a Limited Liability Company (LLC), equally owned by Boeing and Lockheed Martin.
Crew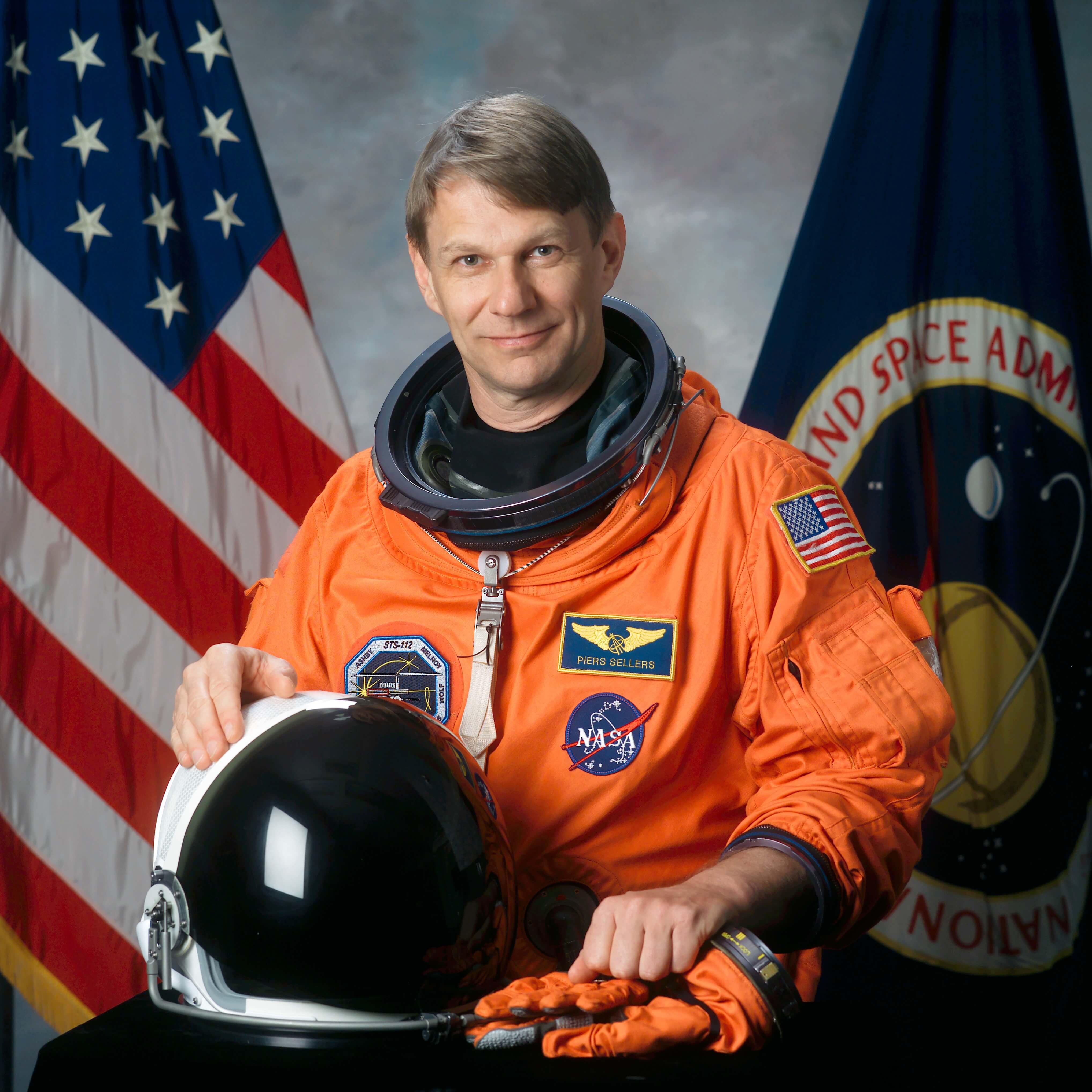 Piers Sellers
Mission Specialist - American
Piers John Sellers OBE was a British-American meteorologist, NASA astronaut[1] and Director of the Earth Science Division at NASA/GSFC. He was a veteran of three space shuttle missions. Sellers attended Cranbrook School, Cranbrook, Kent, United Kingdom, until 1973, and achieved a bachelor's degree in ecological science from the University of Edinburgh in 1976. In 1981 he gained a doctorate in biometeorology from the University of Leeds. In 2011, Sellers retired from the NASA Astronaut Corps. Before joining the astronaut corps, Sellers worked at NASA Goddard Space Flight Center on research into how the Earth's biosphere and atmosphere interact. This work involved climate system computer modelling and field work utilising aircraft, satellites and ground support input.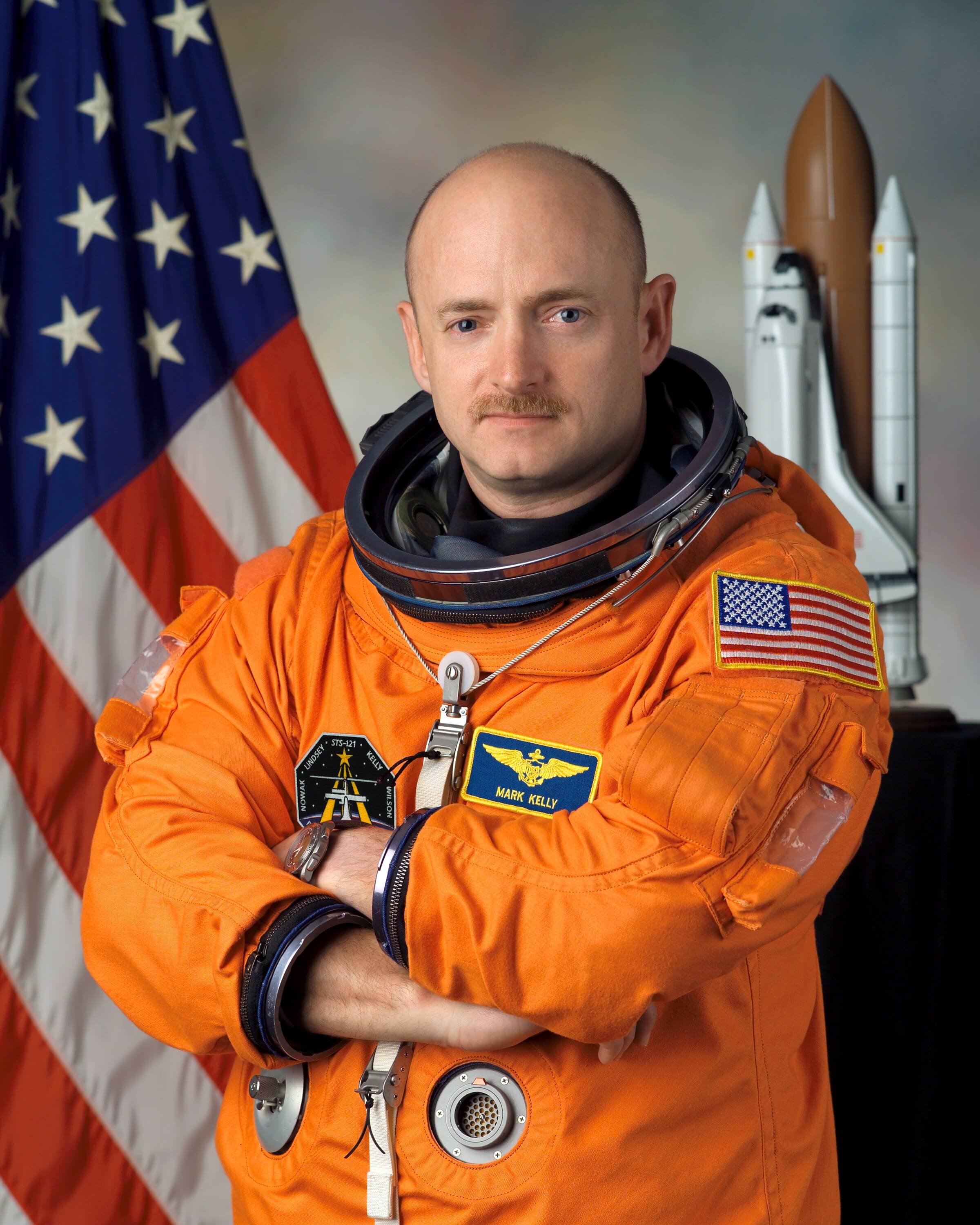 Mark Kelly
Pilot - American
Mark Edward Kelly is a retired American astronaut, engineer, and retired U.S. Navy Captain. He is the husband of former Congresswoman Gabrielle Giffords, and is an author, political activist, and aerospace executive and consultant. A naval aviator, Kelly flew combat missions during the Gulf War. He was selected to become a NASA Space Shuttle pilot in 1996 and flew his first mission in 2001 as pilot of STS-108. He piloted STS-121 in 2006 and commanded STS-124 in 2008 and STS-134 in 2011. STS-134 was his final mission and the final mission of Space Shuttle Endeavour. His wife was the target of an attempted assassination in Tucson, Arizona, on January 8, 2011. After the shooting, in which six people were killed, both Kelly and Giffords were thrust into the media spotlight. His wife's shooting led to a broad national conversation ranging from the duties of a husband to what is acceptable civil discourse. Kelly's identical twin brother, Scott Kelly, is also an astronaut. The Kelly brothers are the only known siblings to have both traveled in space. In 2015, Scott Kelly began a mission spending a year in space on the International Space Station. He returned to Earth on March 1, 2016, after 340 days in space. During and after Scott's year-long mission, the brothers were studied to find physical differences caused by living in space versus a baseline on Earth.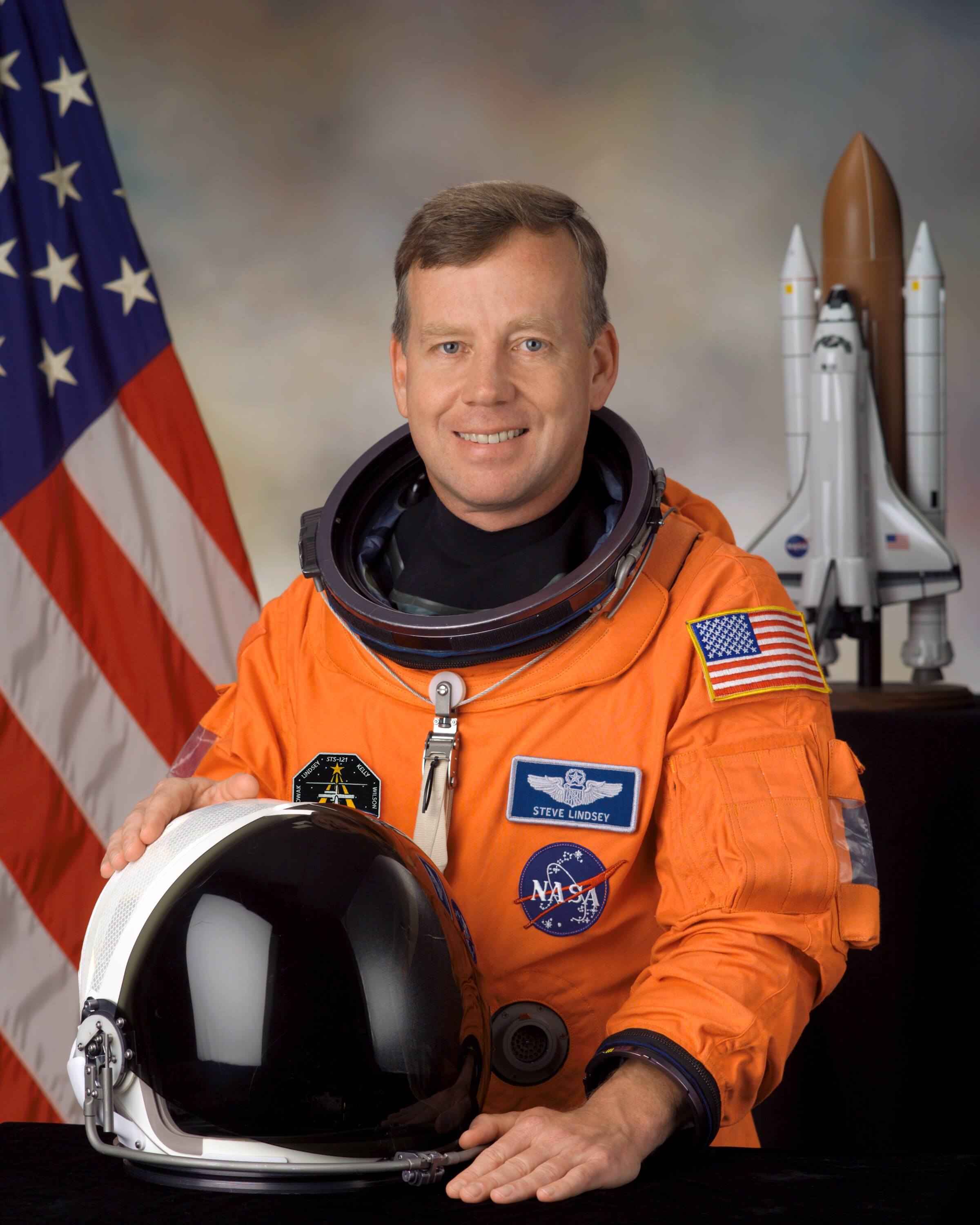 Steven Lindsey
Commander - American
Steven Wayne Lindsey is a retired U.S. Air Force officer and NASA astronaut. Lindsey served as Chief of the NASA Astronaut Office from September 2006 until October 2009.
Michael E. Fossum
Mission Specialist - American
Michael Edward Fossum is a former American astronaut and the Chief Operating Officer of Texas A&M University at Galveston. He flew into space on board the NASA Space Shuttle missions STS-121 and STS-124 and served as a mission specialist of Expedition 28 and commander of Expedition 29 aboard the International Space Station.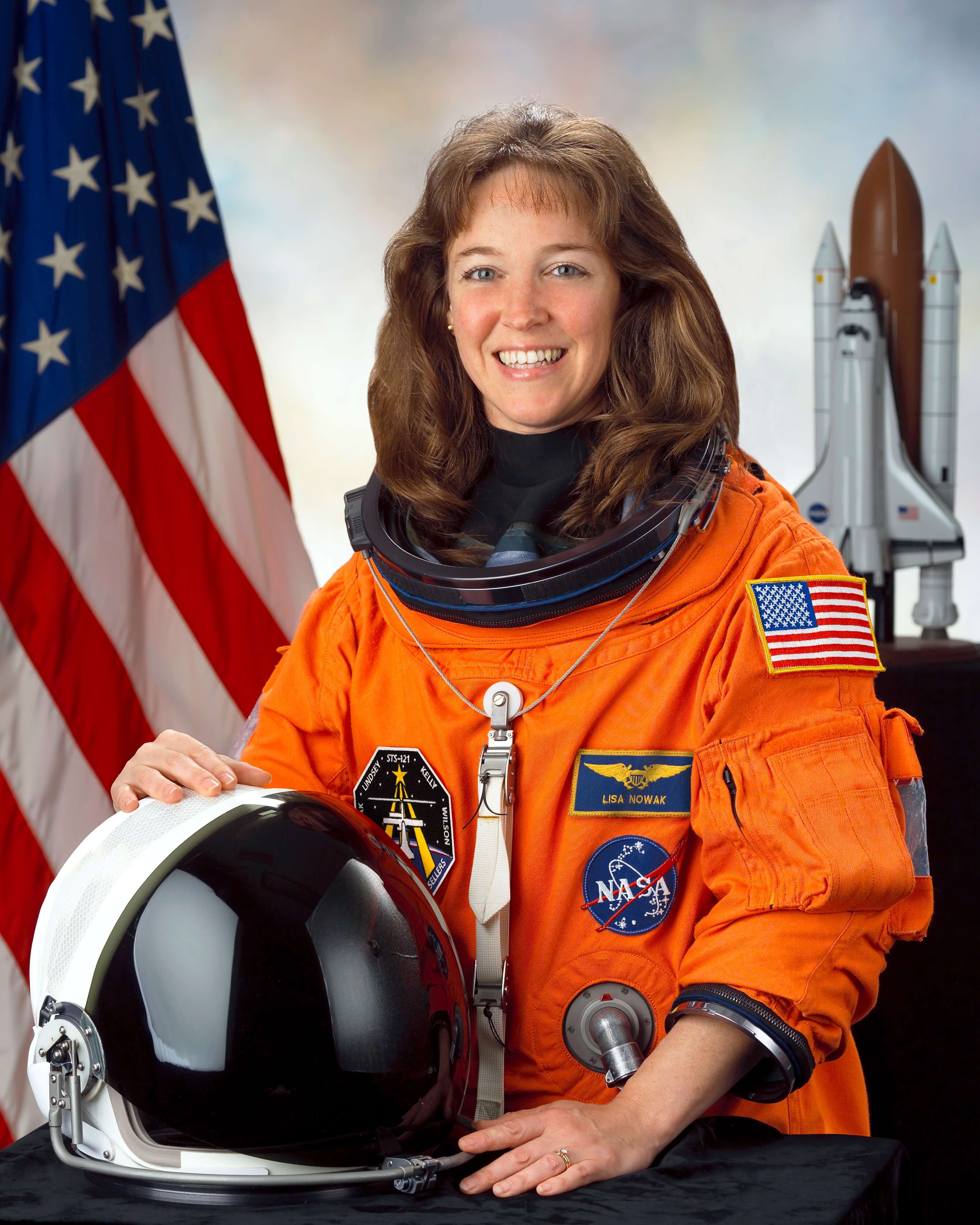 Lisa Nowak
Mission Specialist - American
Lisa Marie Nowak is an American former naval flight officer and NASA astronaut. Born in Washington, D.C., she was selected by NASA in 1996 and qualified as a mission specialist in robotics. Nowak flew aboard Space Shuttle Discovery during the STS-121 mission in July 2006, where she was responsible for operating the robotic arms of the shuttle and the International Space Station. On February 5, 2007, she was arrested in Orlando, Florida, and subsequently charged with the attempted kidnapping of U.S. Air Force Captain Colleen Shipman, who was romantically involved with astronaut William Oefelein. Nowak was released on bail, and initially pleaded not guilty to the charges, which included attempted kidnapping, burglary with assault, and battery. Her assignment to the space agency as an astronaut was terminated by NASA effective March 8, 2007. On November 10, 2009, Nowak agreed to a plea deal with prosecutors and pleaded guilty to charges of felony burglary of a car and misdemeanor battery. Nowak remained a Navy captain until August 2010, when a naval board of inquiry, composed of three admirals, voted unanimously to reduce Nowak in rank to commander and to discharge her from the Navy under other than honorable conditions.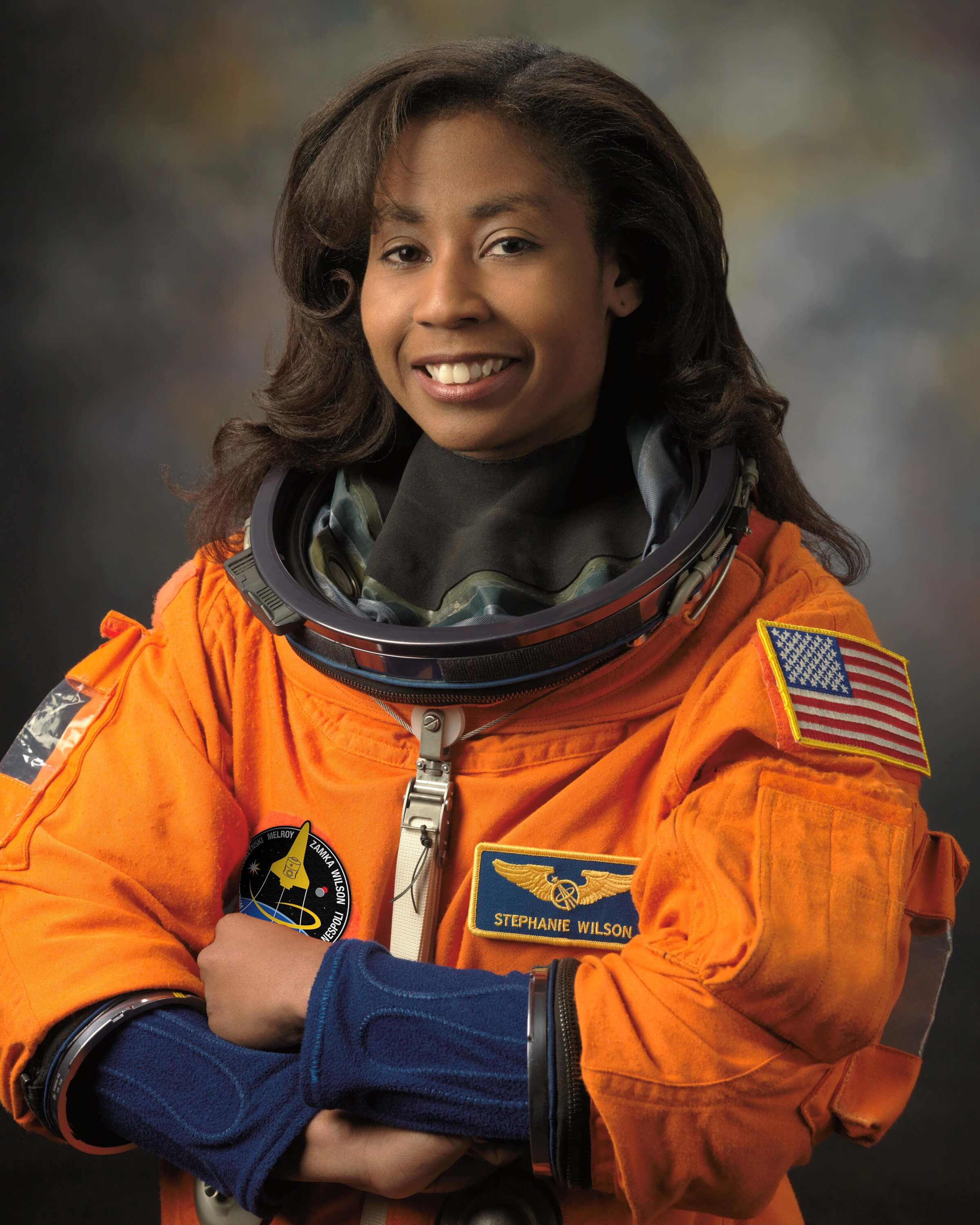 Stephanie Wilson
Mission Specialist - American
Stephanie Diana Wilson is an American engineer and a NASA astronaut. She flew to space onboard three Space Shuttle missions, and is the second African American woman to go into space, after Mae Jemison. Her 42 days in space are the most of any African American astronaut, male or female.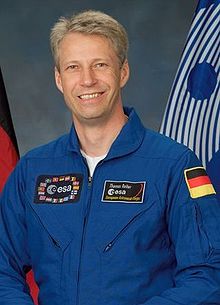 Thomas Reiter
Mission Specialist - German
Thomas Arthur Reiter (born 23 May 1958 in Frankfurt, West Germany) is a retired European astronaut and is a Brigadier General in the German Air Force currently working as ESA Interagency Coordinator and Advisor to the Director General at the European Space Agency (ESA). He was one of the top 25 astronauts in terms of total time in space. With his wife and two sons he lives near Oldenburg in Lower Saxony.
View More Rocket Launches