United Space Alliance launch of a Space Shuttle Endeavour OV-101 Rocket
United Space Alliance was scheduled to launch a Space Shuttle Endeavour OV-101 rocket as part of the STS-108 mission. The launch window for the Human Exploration mission was on Wed, Dec 5th, 2001, 5:19 PM EST from Launch Complex 39B, Kennedy Space Center, FL. The status of the launch was Success. Don't miss this exciting rocket launch! Watch the launch video of the Space Shuttle Endeavour OV-101 and experience the excitement for yourself.
Mission
STS-108
STS-108 was a Space Shuttle mission to the International Space Station (ISS) flown by Space Shuttle Endeavour. Its primary objective was to deliver supplies to and help maintain the ISS. It was the 12th shuttle flight to visit the International Space Station and the first since the installation of the Russian airlock called Pirs on the station. Endeavour delivered the Expedition 4 crew to the orbital outpost. The Expedition 3 crew returned to Earth on Endeavour.
Location
Kennedy Space Center, FL, USA
National Aeronautics and Space Administration
Rocket
Space Shuttle Endeavour OV-105
Space Shuttle Endeavour (Orbiter Vehicle Designation: OV-105) is a retired orbiter from NASA's Space Shuttle program and the fifth and final operational Shuttle built. The United States Congress approved the construction of Endeavour in 1987 to replace Challenger, which was destroyed in 1986. Structural spares built during the construction of Discovery and Atlantis were used in its assembly. NASA chose, on cost grounds, to build Endeavour from spares rather than refitting Enterprise or accepting a Rockwell International proposal to build two Shuttles for the price of one.
Lockheed Martin Space Operations
Crew
Daniel W. Bursch
Mission Specialist - American
Daniel Wheeler Bursch is a former NASA astronaut, and Captain of the United States Navy. He had four spaceflights, the first three of which were Space Shuttle missions lasting 10 to 11 days each. His fourth and final spaceflight was a long-duration stay aboard the International Space Station as a crew member of Expedition 4, which lasted from December 2001 to June 2002. This 196-day mission set a new record for the longest duration spaceflight for an American astronaut, a record simultaneously set with his crew mate Carl Walz. Their record has since been broken, and as of 2016 it is held by Scott Kelly, who flew a 340 day mission during Expeditions 43, 44 and 45.
Carl E. Walz
Mission Specialist - American
Carl Erwin Walz is a former NASA astronaut currently working for Orbital Sciences Corporation's Advanced Programs Group as Vice President for Human Space Flight Operations. Walz was formerly assigned to the Exploration Systems Mission Directorate at NASA Headquarters in Washington, DC. He was the Acting Director for the Advanced Capabilities Division in the Exploration Systems Mission Directorate, and was responsible for a broad range of activities to include Human Research, Technology Development, Nuclear Power and Propulsion and the Lunar Robotic Exploration Programs to support the Vision for Space Exploration.
Linda M. Godwin
Mission Specialist - American
Linda Maxine Godwin Ph.D. is an American scientist and retired NASA astronaut. Godwin joined NASA in 1980 and became an astronaut in July 1986. She retired in 2010. During her career, Godwin completed four space flights and logged over 38 days in space. Godwin also served as the Assistant to the Director for Exploration, Flight Crew Operations Directorate at the Johnson Space Center. Since retiring from NASA, she accepted the position of Professor in the Department of Physics and Astronomy at the University of Missouri.
Dominic L. Pudwill Gorie
Commander - American
Dominic Lee Pudwill Gorie is a retired United States Navy officer and NASA astronaut. He is a veteran of four space shuttle missions.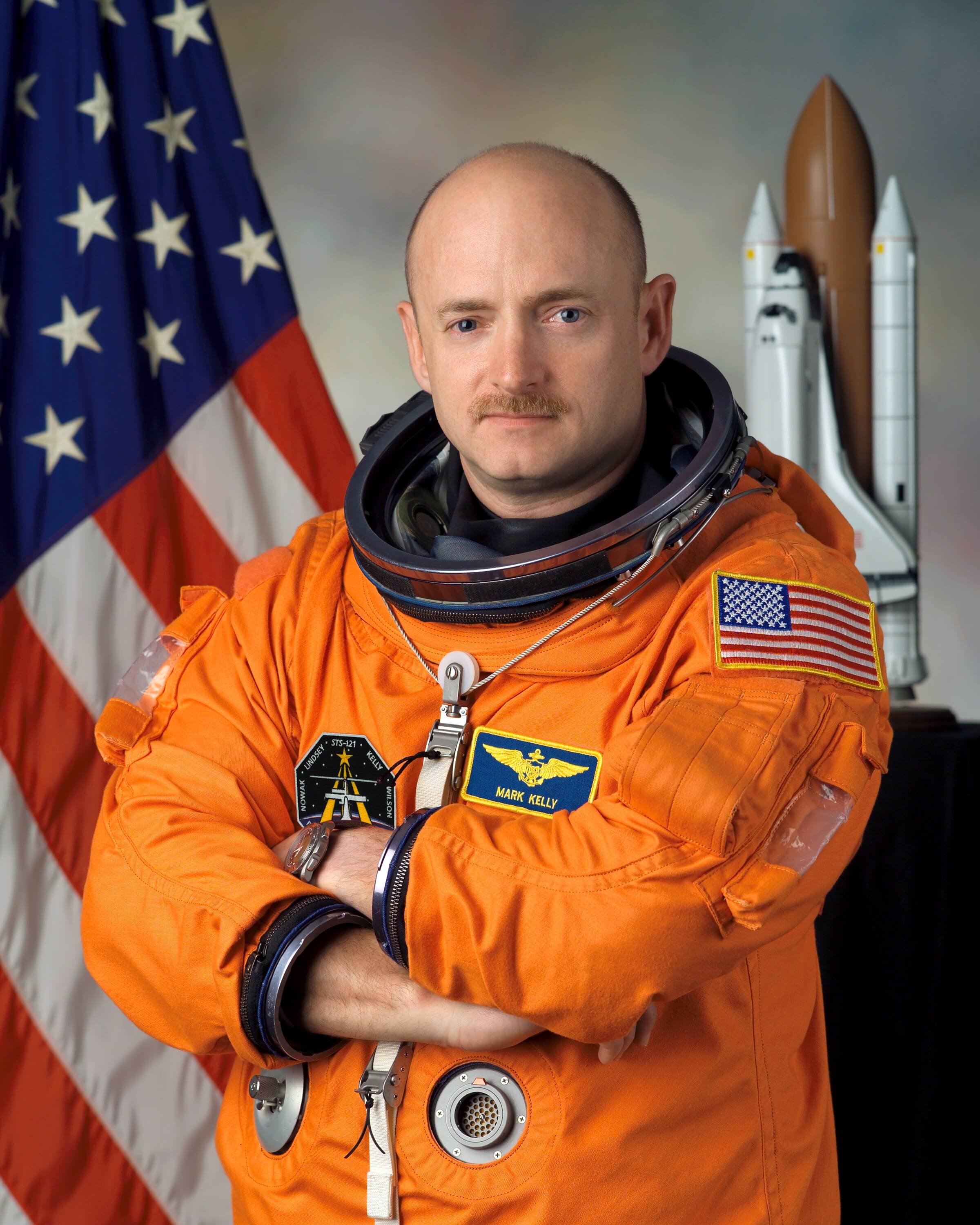 Mark Kelly
Pilot - American
Mark Edward Kelly is a retired American astronaut, engineer, and retired U.S. Navy Captain. He is the husband of former Congresswoman Gabrielle Giffords, and is an author, political activist, and aerospace executive and consultant. A naval aviator, Kelly flew combat missions during the Gulf War. He was selected to become a NASA Space Shuttle pilot in 1996 and flew his first mission in 2001 as pilot of STS-108. He piloted STS-121 in 2006 and commanded STS-124 in 2008 and STS-134 in 2011. STS-134 was his final mission and the final mission of Space Shuttle Endeavour. His wife was the target of an attempted assassination in Tucson, Arizona, on January 8, 2011. After the shooting, in which six people were killed, both Kelly and Giffords were thrust into the media spotlight. His wife's shooting led to a broad national conversation ranging from the duties of a husband to what is acceptable civil discourse. Kelly's identical twin brother, Scott Kelly, is also an astronaut. The Kelly brothers are the only known siblings to have both traveled in space. In 2015, Scott Kelly began a mission spending a year in space on the International Space Station. He returned to Earth on March 1, 2016, after 340 days in space. During and after Scott's year-long mission, the brothers were studied to find physical differences caused by living in space versus a baseline on Earth.
Daniel M. Tani
Mission Specialist - American
Daniel M. Tani is an American engineer and a NASA astronaut. Although born in Ridley Park, Pennsylvania, he considers Lombard, Illinois, to be his hometown. With Peggy Whitson, Tani conducted the 100th spacewalk on the International Space Station.
Yury Onufriyenko
Mission Specialist - Russian
Col. Yuri Ivanovich Onufriyenko (Russian: Юрий Иванович Онуфриенко, Ukrainian: Юрій Іванович Онуфрієнко) (born 6 February 1961) is a retired Russian cosmonaut. He is a veteran of two extended spaceflights, aboard the space station Mir in 1996 and aboard the International Space Station in 2001-2002.
View More Rocket Launches