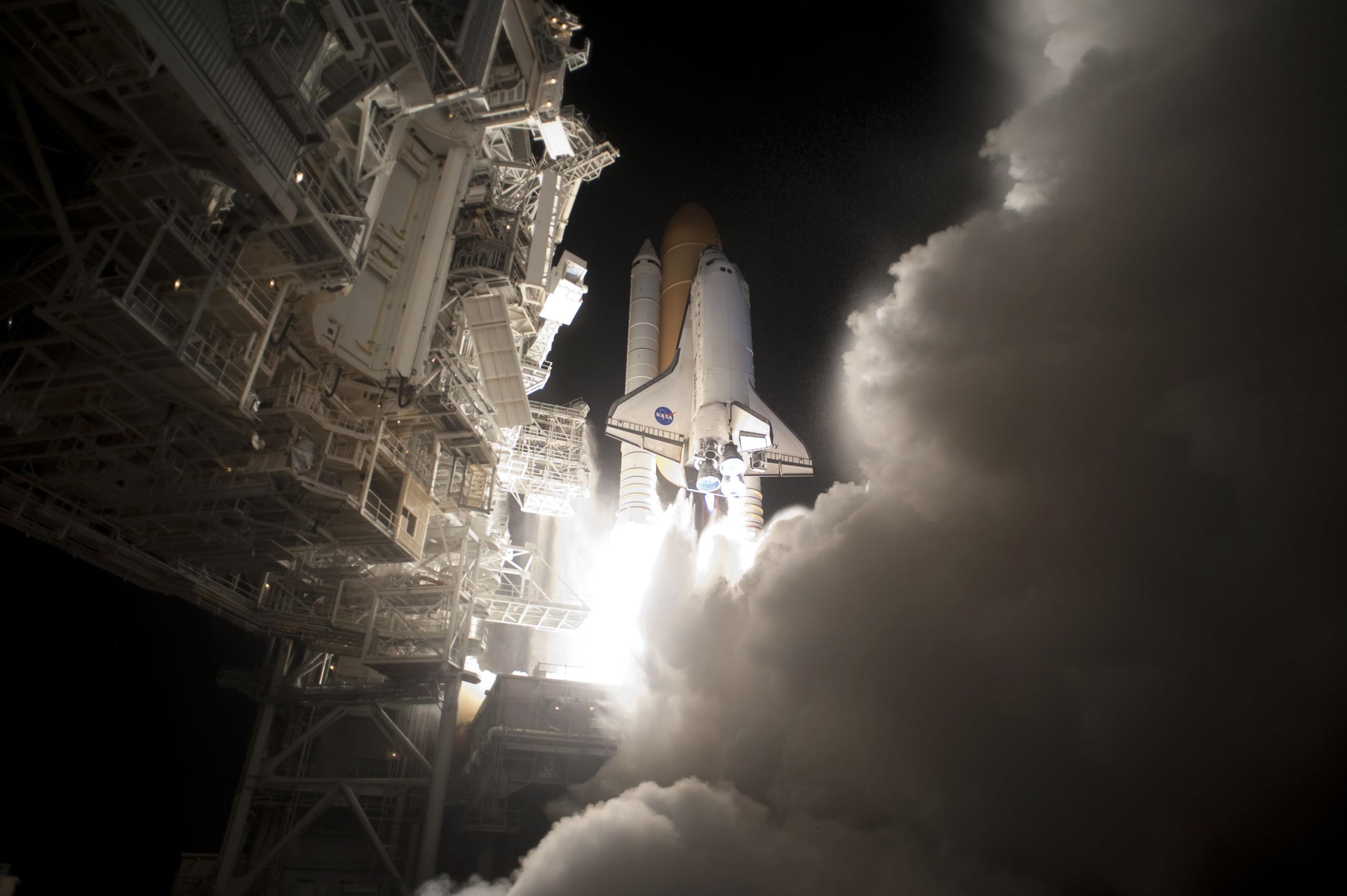 Lockheed Space Operations Company launch of a Space Shuttle Discovery OV-103 Rocket
Lockheed Space Operations Company was scheduled to launch a Space Shuttle Discovery OV-103 rocket as part of the STS-95 mission. The launch window for the Microgravity Research mission was on Thu, Oct 29th, 1998, 2:19 PM EST from Launch Complex 39B, Kennedy Space Center, FL. The status of the launch was Success. Don't miss this exciting rocket launch! Watch the launch video of the Space Shuttle Discovery OV-103 and experience the excitement for yourself.
Crew
Mission
STS-95
STS-95 was a Space Shuttle mission launched from Kennedy Space Center, Florida on 29 October 1998, using the orbiter Discovery. It was the 25th flight of Discovery and the 92nd mission flown since the start of the Space Shuttle program in April 1981. It was a highly publicized mission due to former Project Mercury astronaut and United States Senator John H. Glenn, Jr.'s return to space for his second space flight. At age 77, Glenn became the oldest person, to date, to go into space. This mission is also noted for inaugurating ATSC HDTV broadcasting in the U.S., with live coast-to-coast coverage of the launch. In another first, Pedro Duque became the first Spaniard in space.
Location
Kennedy Space Center, FL, USA
National Aeronautics and Space Administration
Rocket
Space Shuttle Discovery OV-103
Space Shuttle Discovery is one of the orbiters from NASA's Space Shuttle program and the third of five fully operational orbiters to be built. Its first mission, STS-41-D, flew from August 30 to September 5, 1984. Over 27 years of service it launched and landed 39 times, gathering more spaceflights than any other spacecraft to date.
United Space Alliance
United Space Alliance (USA) is a spaceflight operations company. USA is a joint venture which was established in August 1995 as a Limited Liability Company (LLC), equally owned by Boeing and Lockheed Martin.