United Space Alliance launch of a Space Shuttle Columbia OV-102 Rocket
United Space Alliance was scheduled to launch a Space Shuttle Columbia OV-102 rocket as part of the STS-90 mission. The launch window for the Microgravity Research mission was on Fri, Apr 17th, 1998, 2:19 PM EDT from Launch Complex 39B, Kennedy Space Center, FL. The status of the launch was Success. Don't miss this exciting rocket launch! Watch the launch video of the Space Shuttle Columbia OV-102 and experience the excitement for yourself.
Mission
STS-90
STS-90 was a 1998 Space Shuttle mission flown by the Space Shuttle Columbia. The 16-day mission marked the last flight of the European Space Agency's Spacelab laboratory module, which had first flown on Columbia on STS-9, and was also the last daytime landing for Columbia.
Location
Kennedy Space Center, FL, USA
National Aeronautics and Space Administration
Rocket
Space Shuttle Columbia OV-102
Space Shuttle Columbia was the first space-rated orbiter in NASA's Space Shuttle fleet. It launched for the first time on mission STS-1 on April 12, 1981, the first flight of the Space Shuttle program. Over 22 years of service it completed 27 missions before disintegrating during re-entry near the end of its 28th mission, STS-107 on February 1, 2003, resulting in the deaths of all seven crew members.
United Space Alliance
United Space Alliance (USA) is a spaceflight operations company. USA is a joint venture which was established in August 1995 as a Limited Liability Company (LLC), equally owned by Boeing and Lockheed Martin.
Crew
Richard A. Searfoss
Commander - American
Richard Alan Searfoss was an American aviator who was United States Air Force colonel, NASA astronaut and test pilot.
Richard M. Linnehan
Mission Specialist - American
Richard Michael Linnehan is an American veterinarian and a former NASA astronaut.
Dafydd Williams
Mission Specialist - Canadian
Dafydd Rhys "Dave" Williams OC (born May 16, 1954) is a Canadian physician, public speaker and a retired CSA astronaut. Williams was a mission specialist on two space shuttle missions. His first spaceflight, STS-90 in 1998, was a 16-day mission aboard Space Shuttle Columbia dedicated to neuroscience research. His second flight, STS-118 in August 2007, was flown by Space Shuttle Endeavour to the International Space Station. During that mission he performed three spacewalks, becoming the third Canadian to perform a spacewalk and setting a Canadian record for total number of spacewalks. These spacewalks combined for a total duration of 17 hours and 47 minutes.
Kathryn P. Hire
Mission Specialist - American
Kathryn Patricia "Kay" Hire is a NASA astronaut and Captain in the U.S. Navy Reserve who has flown aboard two Space Shuttle missions.
Jay C. Buckey
Payload Specialist - American
Jay Clark Buckey, Jr. (born June 6, 1956, in New York City) is an American physician and astronaut who flew aboard one space shuttle mission (STS-90) as a Payload Specialist.
James A. Pawelczyk
Payload Specialist - American
James Anthony "Jim" Pawelczyk (born September 20, 1960) is an American researcher of physiology and Kinesiology who flew aboard the NASA STS-90 Space Shuttle mission as a Payload Specialist.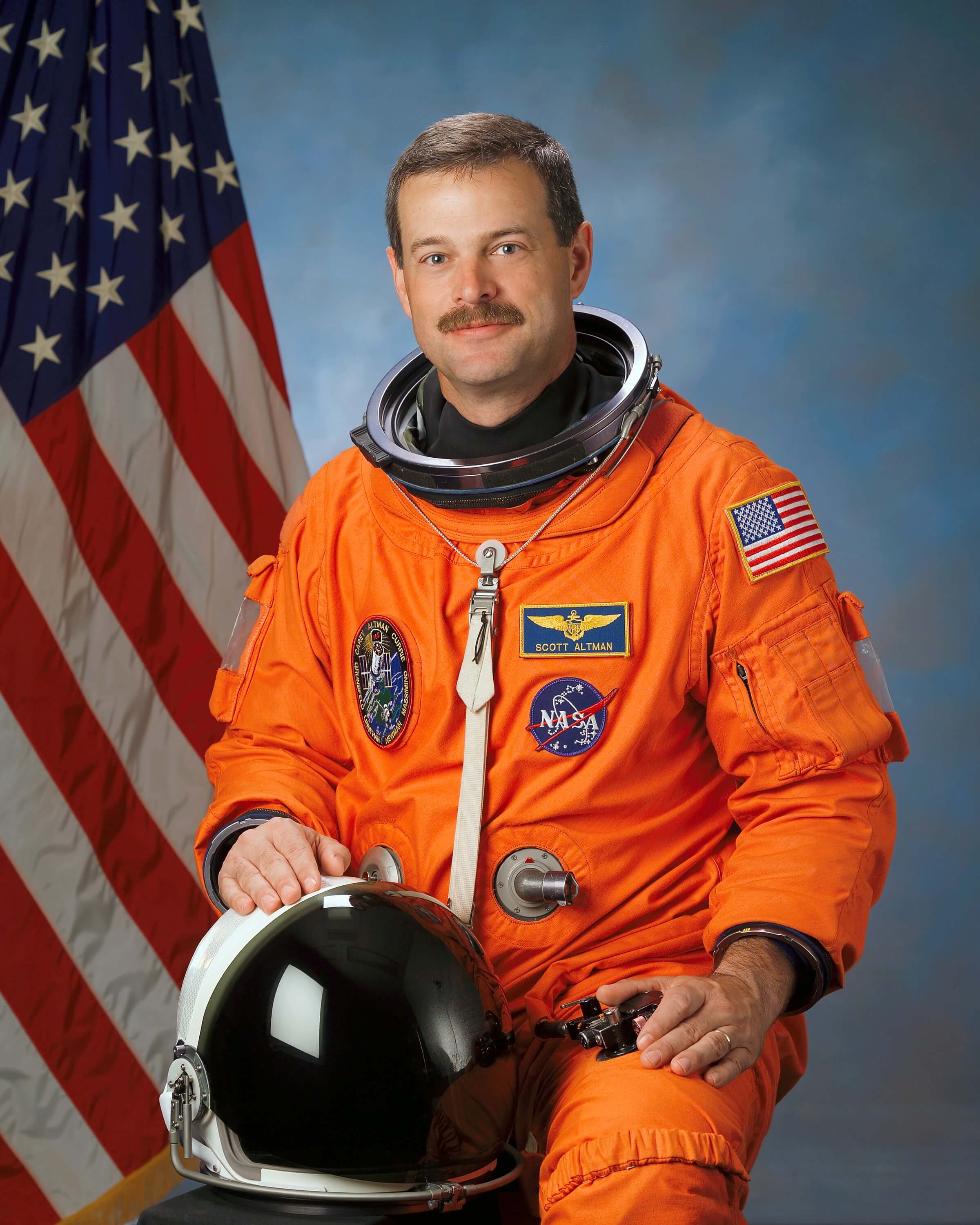 Scott Altman
Pilot - American
Scott Douglas "Scooter" Altman is a retired United States Navy Captain, engineer, test pilot and former NASA astronaut. He is a veteran of four Space Shuttle missions. His fourth mission on STS-125 was the last servicing mission to the Hubble Space Telescope.
View More Rocket Launches