United Space Alliance launch of a Space Shuttle Columbia OV-102 Rocket
United Space Alliance was scheduled to launch a Space Shuttle Columbia OV-102 rocket as part of the STS-87 mission. The launch window for the Microgravity Research mission was on Wed, Nov 19th, 1997, 2:46 PM EST from Launch Complex 39B, Kennedy Space Center, FL. The status of the launch was Success. Don't miss this exciting rocket launch! Watch the launch video of the Space Shuttle Columbia OV-102 and experience the excitement for yourself.
Mission
STS-87
STS-87 was a Space Shuttle mission launched from Launch Complex 39B of the Kennedy Space Center on 19 November 1997. It was the 88th flight of the Space Shuttle, and the 24th flight of Columbia. The mission goals were to conduct experiments using the United States Microgravity Payload (USMP-4), conduct two EVAs, and to deploy the SPARTAN-201 experiment.
Location
Kennedy Space Center, FL, USA
National Aeronautics and Space Administration
Rocket
Space Shuttle Columbia OV-102
Space Shuttle Columbia was the first space-rated orbiter in NASA's Space Shuttle fleet. It launched for the first time on mission STS-1 on April 12, 1981, the first flight of the Space Shuttle program. Over 22 years of service it completed 27 missions before disintegrating during re-entry near the end of its 28th mission, STS-107 on February 1, 2003, resulting in the deaths of all seven crew members.
United Space Alliance
United Space Alliance (USA) is a spaceflight operations company. USA is a joint venture which was established in August 1995 as a Limited Liability Company (LLC), equally owned by Boeing and Lockheed Martin.
Crew
Winston E. Scott
Mission Specialist - American
Winston Elliott Scott is a retired United States Navy Captain and former NASA astronaut. He served as a mission specialist on STS-72 in 1996 and STS-87 in 1997 logged a total of 24 days, 14 hours and 34 minutes in space, including three spacewalks totaling 19 hours and 26 minutes. Winston was also a naval pilot and flew helicopters and navy planes.
Kevin R. Kregel
Commander - American
Kevin Richard Kregel is an American former astronaut, and former member of the Space Launch Initiative Project at the Lyndon B. Johnson Space Center.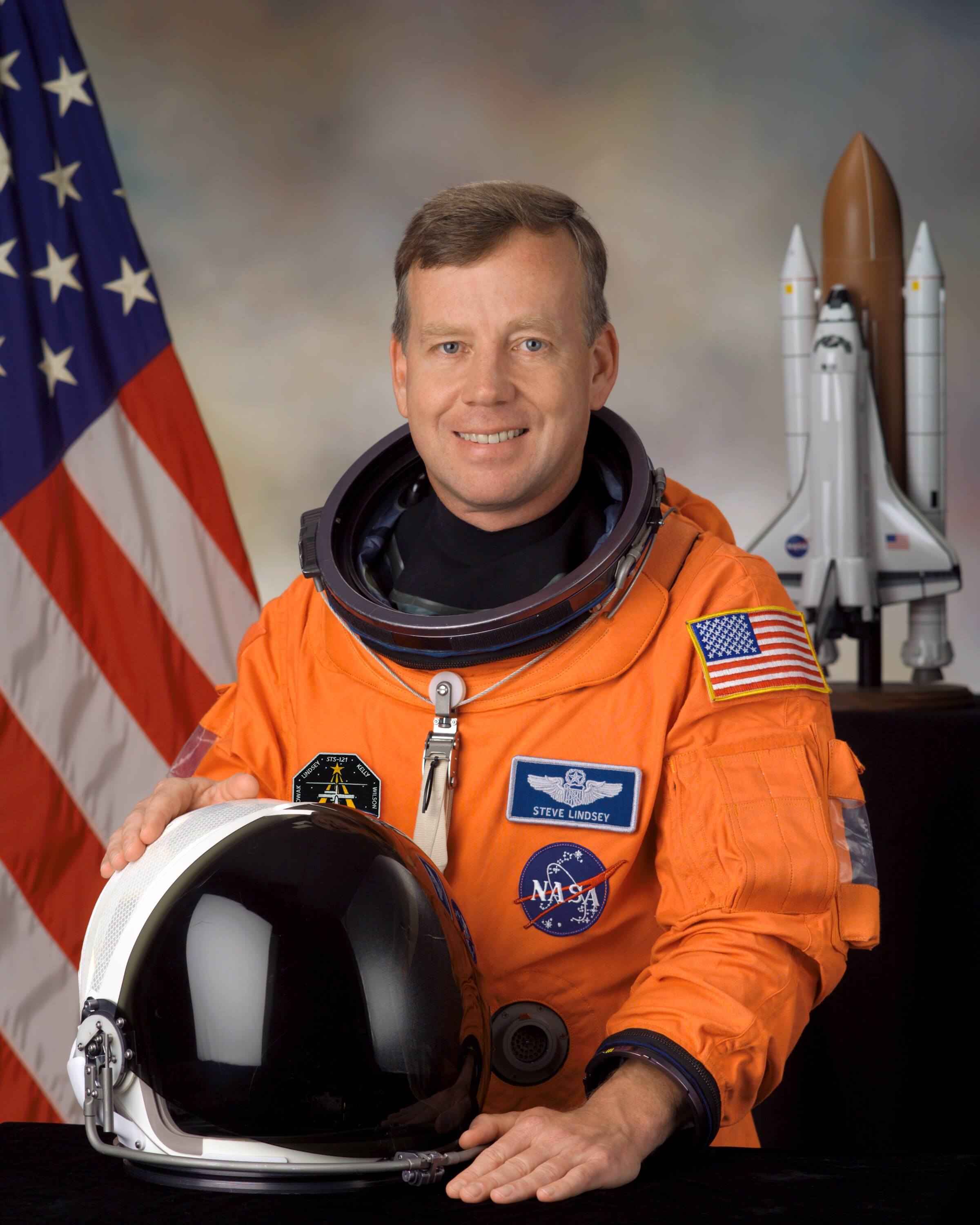 Steven Lindsey
Pilot - American
Steven Wayne Lindsey is a retired U.S. Air Force officer and NASA astronaut. Lindsey served as Chief of the NASA Astronaut Office from September 2006 until October 2009.
Kalpana Chawla
Mission Specialist - American
Kalpana Chawla was an American astronaut and the first female of Indian origin to go to space. She first flew on Space Shuttle Columbia in 1997 as a mission specialist and primary robotic arm operator. In 2003, Chawla was one of the seven crew members who died in the Space Shuttle Columbia disaster when the craft disintegrated during its re-entry into the Earth's atmosphere. Chawla was posthumously awarded the Congressional Space Medal of Honor, and several streets, universities and institutions have been named in her honor.
Takao Doi
Mission Specialist - Japanese
Takao Doi (土井 隆雄 Doi Takao, born September 18, 1954) is a Japanese astronaut and veteran of two NASA space shuttle missions. Doi flew as a mission specialist aboard STS-87 in 1997, during which he became the first Japanese astronaut to conduct a spacewalk.
Leonid Kadeniuk
Payload Specialist - Ukraine
Leonid Kostyantynovych Kadenyuk (Ukrainian: Леонід Костянтинович Каденюк, 28 January 1951 – 31 January 2018) was the first astronaut of independent Ukraine. He flew on NASA's Space Shuttle Columbia in 1997 as part of the international mission STS-87.
View More Rocket Launches