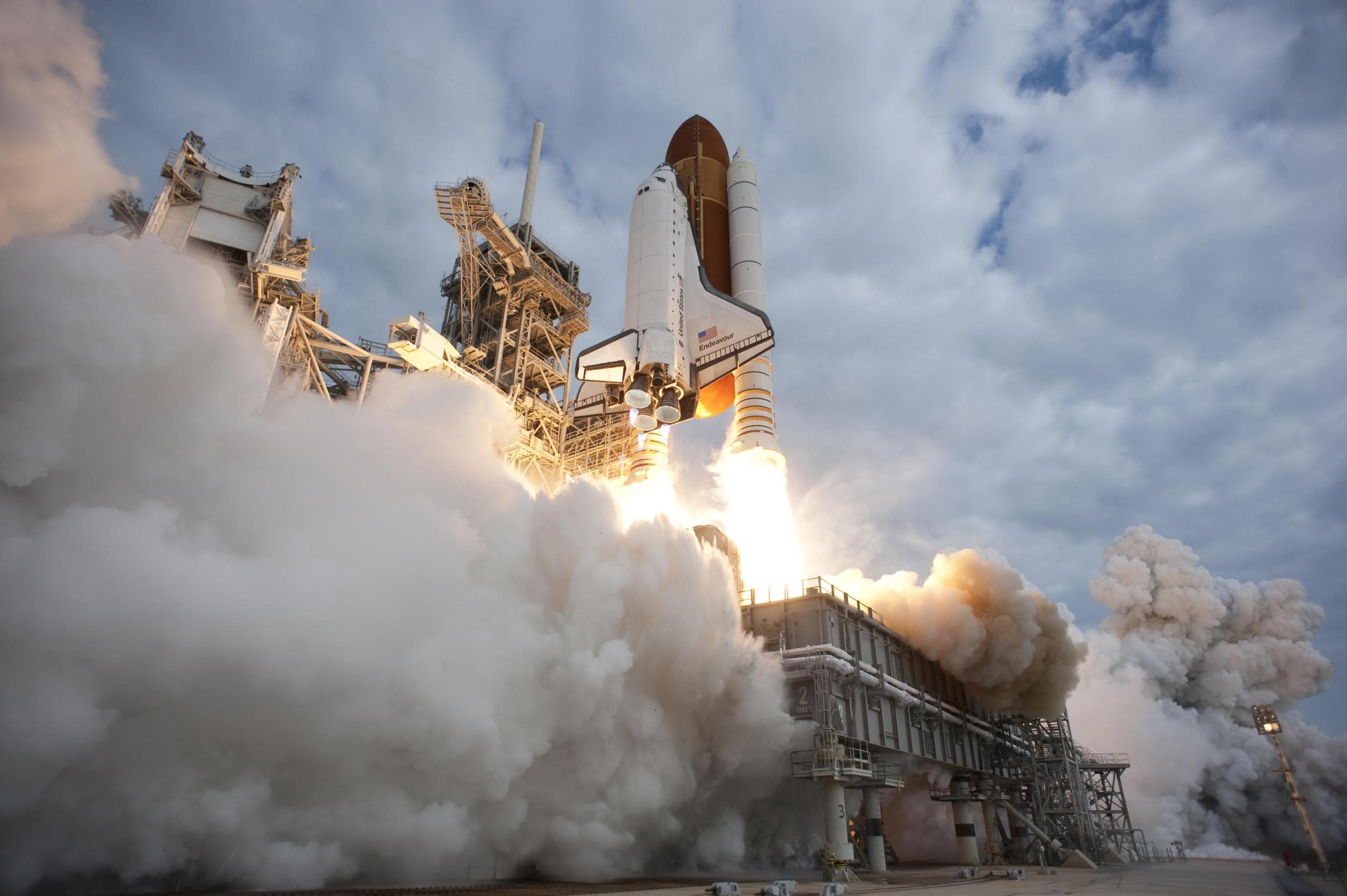 Lockheed Space Operations Company launch of a Space Shuttle Endeavour OV-101 Rocket
Lockheed Space Operations Company was scheduled to launch a Space Shuttle Endeavour OV-101 rocket as part of the STS-68 mission. The launch window for the Earth Science mission was on Fri, Sep 30th, 1994, 7:16 AM EDT from Launch Complex 39A, Kennedy Space Center, FL. The status of the launch was Success. Don't miss this exciting rocket launch! Watch the launch video of the Space Shuttle Endeavour OV-101 and experience the excitement for yourself.
Crew
Mission
STS-68
STS-68 was a human spaceflight mission using Space Shuttle Endeavour that launched from Kennedy Space Center, Florida on 30 September 1994.
Location
Kennedy Space Center, FL, USA
Rocket
Space Shuttle Endeavour OV-105
Space Shuttle Endeavour (Orbiter Vehicle Designation: OV-105) is a retired orbiter from NASA's Space Shuttle program and the fifth and final operational Shuttle built. The United States Congress approved the construction of Endeavour in 1987 to replace Challenger, which was destroyed in 1986. Structural spares built during the construction of Discovery and Atlantis were used in its assembly. NASA chose, on cost grounds, to build Endeavour from spares rather than refitting Enterprise or accepting a Rockwell International proposal to build two Shuttles for the price of one.
Lockheed Martin Space Operations