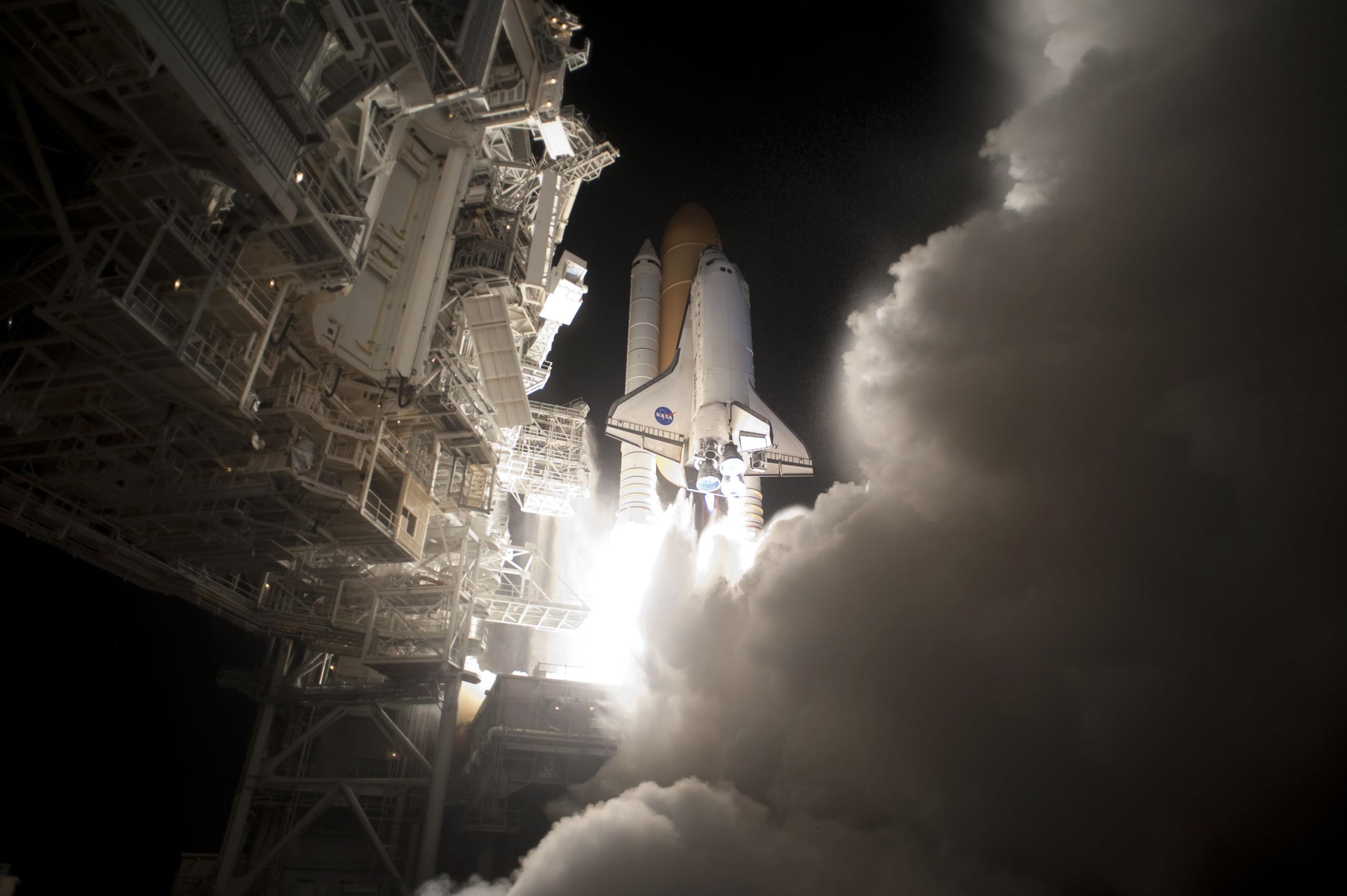 Lockheed Space Operations Company launch of a Space Shuttle Discovery OV-103 Rocket
Lockheed Space Operations Company was scheduled to launch a Space Shuttle Discovery OV-103 rocket as part of the STS-60 mission. The launch window for the Microgravity Research mission was on Thu, Feb 3rd, 1994, 7:10 AM EST from Launch Complex 39A, Kennedy Space Center, FL. The status of the launch was Success. Don't miss this exciting rocket launch! Watch the launch video of the Space Shuttle Discovery OV-103 and experience the excitement for yourself.
Crew
Mission
STS-60
STS-60 was the first mission of the US/Russian Shuttle-Mir Program, which carried Sergei K. Krikalev, the first Russian cosmonaut to fly aboard a Space Shuttle. The mission used Space Shuttle Discovery, which lifted off from Launch Pad 39A on 3 February 1994 from Kennedy Space Center, Florida. The mission carried the Wake Shield Facility experiment and a SPACEHAB module into orbit, and carried out a live bi-directional audio and downlink link-up with the cosmonauts aboard the Russian space station Mir.
Location
Kennedy Space Center, FL, USA
Rocket
Space Shuttle Discovery OV-103
Space Shuttle Discovery is one of the orbiters from NASA's Space Shuttle program and the third of five fully operational orbiters to be built. Its first mission, STS-41-D, flew from August 30 to September 5, 1984. Over 27 years of service it launched and landed 39 times, gathering more spaceflights than any other spacecraft to date.
United Space Alliance
United Space Alliance (USA) is a spaceflight operations company. USA is a joint venture which was established in August 1995 as a Limited Liability Company (LLC), equally owned by Boeing and Lockheed Martin.