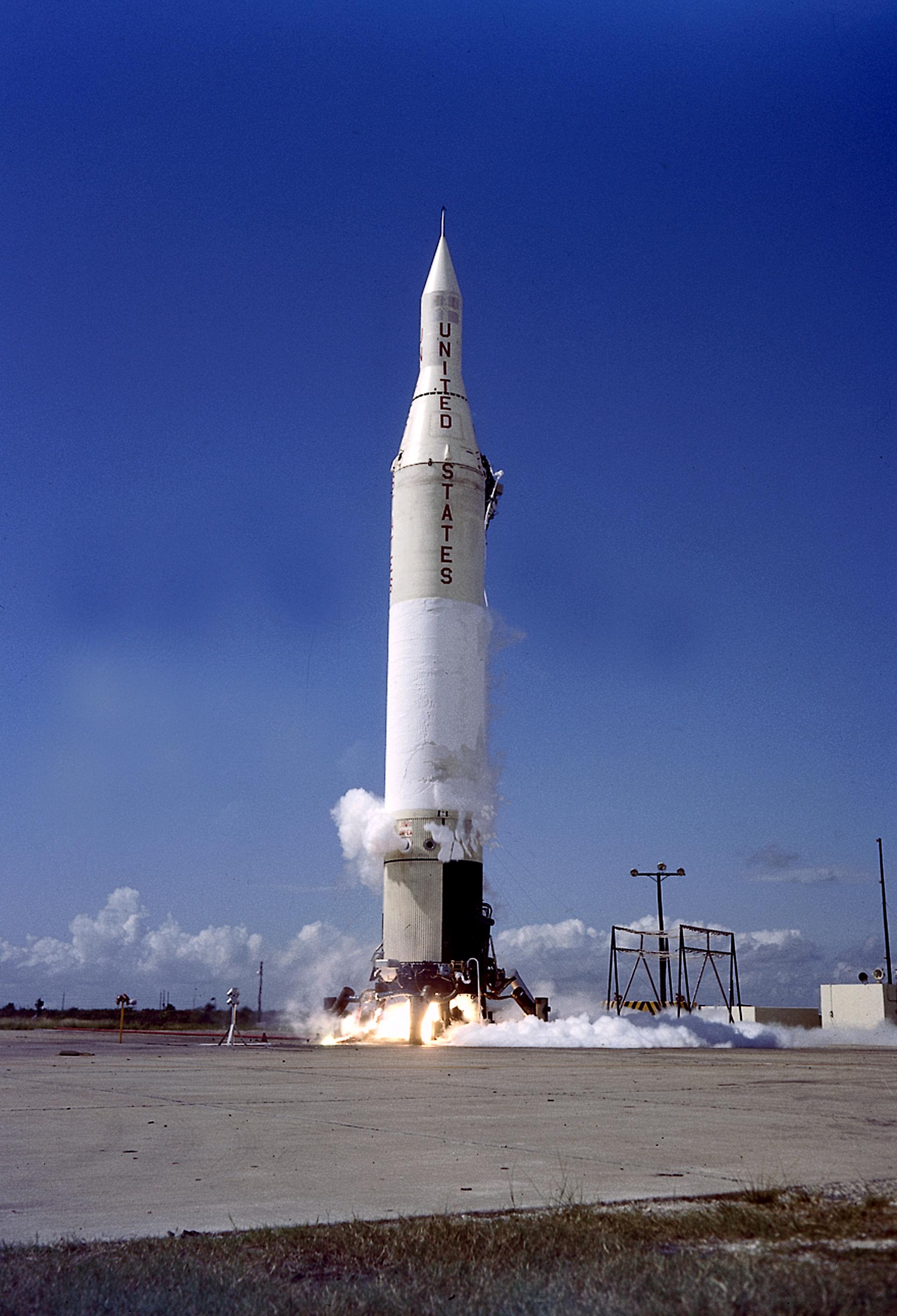 Army Ballistic Missile Agency launch of a Juno II Rocket
Army Ballistic Missile Agency was scheduled to launch a Juno II rocket as part of the unknown mission. The launch window for the unknown mission was on Wed, May 24th, 1961, 3:48 PM EDT from Space Launch Complex 26B Cape Canaveral, FL, USA. Don't miss this exciting rocket launch!
Location
Cape Canaveral, FL, USA
Rocket
Juno II
Juno II was an American space launch vehicle used during the late 1950s and early 1960s. It was derived from the Jupiter missile, which was used as the first stage.
Army Ballistic Missile Agency