Russian Federal Space Agency (ROSCOSMOS) launch of a Soyuz-FG Rocket
Russian Federal Space Agency (ROSCOSMOS) was scheduled to launch a Soyuz-FG rocket as part of the Soyuz MS-08 mission. The launch window for the Human Exploration mission was on Wed, Mar 21st, 2018, 1:44 PM EDT from 1/5, Baikonur Cosmodrome, Kazakhstan. The status of the launch was Success. Don't miss this exciting rocket launch! Watch the launch video of the Soyuz-FG and experience the excitement for yourself.
Mission
Soyuz MS-08
Soyuz MS-08 begins expedition 55 by carrying Roscosmos cosmonaut Oleg Artemyev, NASA astronauts Andrew Feustel and Richard Arnold to the International Space Station. After launching from the Baikonur Cosmodrome in Kazakhstan, they will rendezvous to the station where they will remain for their 6 month stay.
Location
Baikonur Cosmodrome, Republic of Kazakhstan
Rocket
Soyuz
The Soyuz FG rocket is an expendable launch vehicle most commonly known for carrying humans to the International Space Station today.
Russian Federal Space Agency (ROSCOSMOS)
The Roscosmos State Corporation for Space Activities, commonly known as Roscosmos, is the governmental body responsible for the space science program of the Russian Federation and general aerospace research. Soyuz has many launch locations the Russian sites are Baikonur, Plesetsk and Vostochny however Ariane also purchases the vehicle and launches it from French Guiana.
Crew
Oleg Artemyev
Commander - Russian
Oleg Germanovich Artemyev (Russian: Олег Германович Артемьев) is a Russian Cosmonaut for the Russian Federal Space Agency. He was selected as part of the RKKE-15 Cosmonaut group in 2003. He was a Flight engineer of Expedition 39 and 40 to the International Space Station, and in 2018 he returned to space as the Commander of Soyuz MS-08.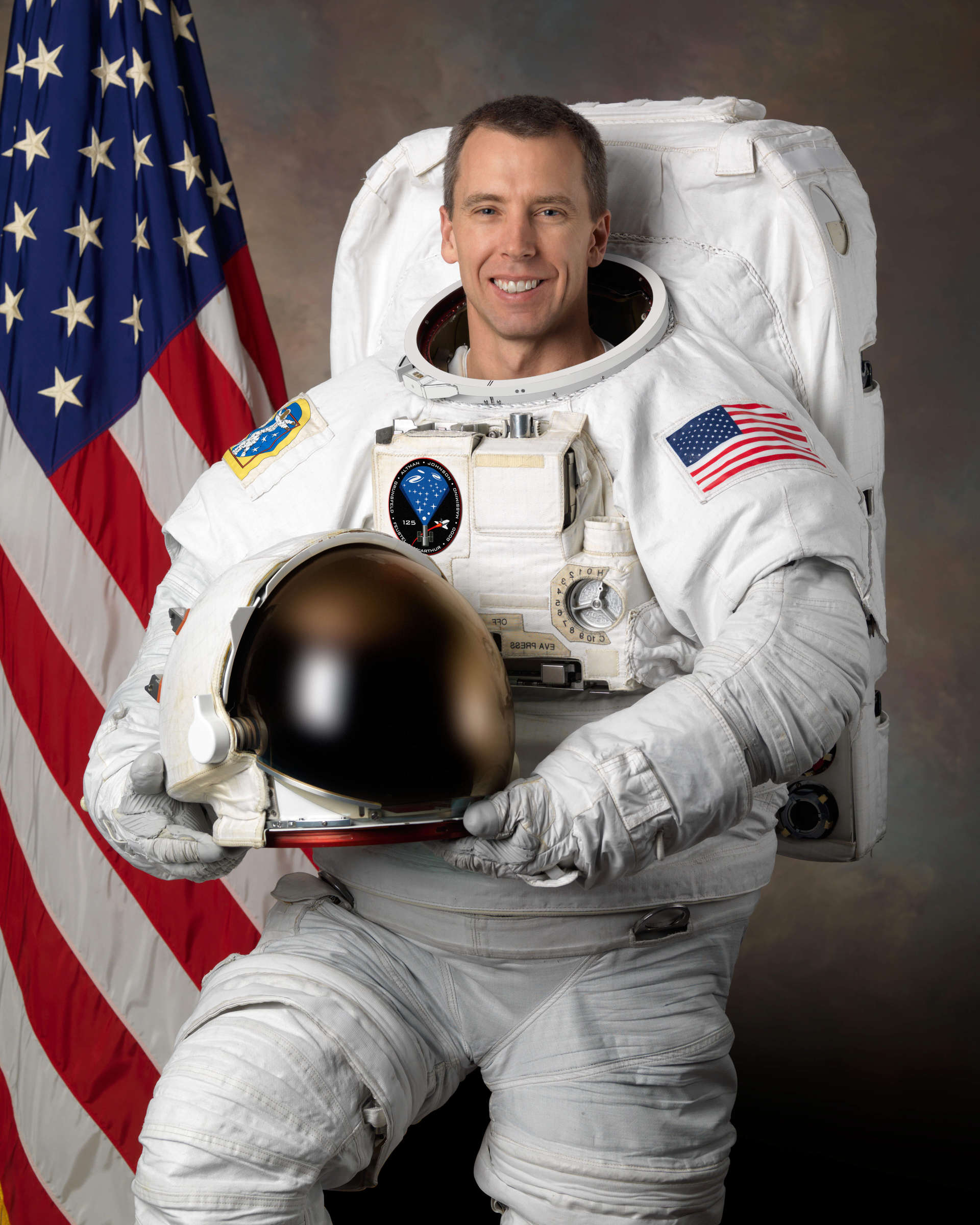 Andrew J. Feustel
Flight Engineer - American
Andrew Jay "Drew" Feustel is a geophysicist and a NASA astronaut. Following several years working as a geophysicist, Feustel was selected as an astronaut candidate by NASA in July 2000. His first spaceflight in May 2009, STS-125, lasted just under 13 days. This was a mission with six other astronauts to repair the Hubble Space Telescope, aboard Space Shuttle Atlantis. Feustel performed three spacewalks during the mission. His second spaceflight was STS-134, which launched on May 16, 2011 and landed on June 1, 2011. STS-134 was the penultimate Space Shuttle flight. Feustel returned to space on March 21, 2018 on Soyuz MS-08 with Expedition 55/56. For expedition 56, he commanded the International Space Station, before handing over to Alexander Gerst on October 3, 2018.
Richard R. Arnold
Flight Engineer - American
Richard Robert "Ricky" Arnold II is an American educator and a NASA astronaut. He flew on Space Shuttle mission STS-119, which launched March 15, 2009 and delivered the final set of solar arrays to the International Space Station. He launched again in 2018 to the ISS, onboard Soyuz MS-08.
View More Rocket Launches