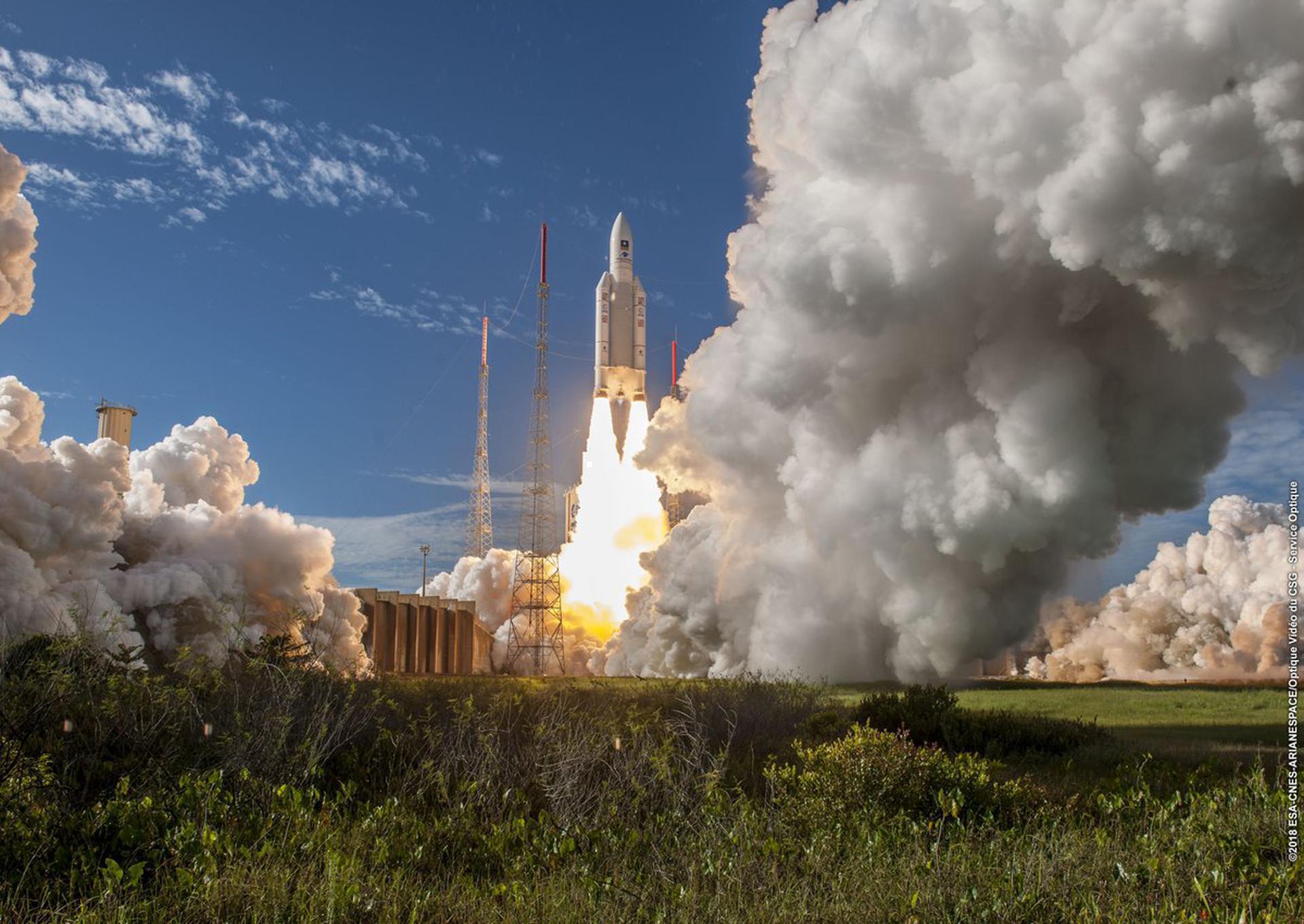 Arianespace launch of a Ariane 5 ES Rocket
Arianespace was scheduled to launch a Ariane 5 ES rocket as part of the Galileo FOC-19, FOC-20, FOC-21, FOC-22 mission. The launch window for the Communications mission was on Wed, Jul 25th, 2018, 7:25 AM EDT from Ariane Launch Area 3 Kourou, French Guiana. Don't miss this exciting rocket launch! Watch the launch video of the Ariane 5 ES and experience the excitement for yourself.
Location
Kourou, French Guiana
Rocket
Ariane 5 ES
The Ariane 5 ES (Evolution Storable) has an estimated LEO launch capacity of 21,000 kg (46,000 lb). It includes all the performance improvements of Ariane 5 ECA core and boosters but replaces the ESC-A second stage with the restartable EPS used on Ariane 5 GS variants. It was used to launch the Automated Transfer Vehicle (ATV) into a 260 km circular low Earth orbit inclined at 51.6° and has been used 3 times to launch 4 Galileo navigation satellites at a time directly into their operational orbit. The Ariane 5 ES flew 8 times from 2008 to 2018 with no failures.
Arianespace
Arianespace SA is a multinational company founded in 1980 as the world's first commercial launch service provider. It undertakes the production, operation, and marketing of the Ariane programme. Their vehicles launch exclusively from French Guiana in South America.