United Launch Alliance launch of a Atlas V N22 Rocket
United Launch Alliance is scheduled to launch a Atlas V N22 rocket as part of the CST-100 Starliner Crewed Flight Test (Crewed) mission. The launch window for the Test Flight mission is on Sat, Feb 29th, 2020, 7:00 PM EST from Space Launch Complex 41, Cape Canaveral, FL. The status of the launch is Red. Don't miss this exciting rocket launch!
Mission
CST-100 Starliner Crewed Flight Test (Crewed)
This is the first crewed test flight of Starliner spacecraft. It will carry NASA astronauts Christopher Ferguson, Michael Fincke and Nicole Mann to the International Space Station.
Location
Cape Canaveral, FL, USA
Rocket
The Atlas V N22 is a crew rated variant of the Atlas V 422 - it sports two solid motor strap on boosters with two liquid fueled stages. It will be primarly used to support NASA's Commercial Crew program by taking the CST-100 to orbit.
United Launch Alliance
United Launch Alliance (ULA) is a joint venture of Lockheed Martin Space Systems and Boeing Defense, Space & Security. ULA was formed in December 2006 by combining the teams at these companies which provide spacecraft launch services to the government of the United States. ULA launches from both coasts of the US. They launch their Atlas V vehicle from LC-41 in Cape Canaveral and LC-3E at Vandeberg. Their Delta IV launches from LC-37 at Cape Canaveral and LC-6 at Vandenberg.
Crew
Mission Specialist - American
Nicole Victoria Aunapu Mann is an American test pilot and NASA astronaut. She is an F/A-18 Hornet pilot, and a graduate of the US Naval Academy, Stanford University and the US Naval Test Pilot School. She has over 2,500 flight hours in 25 types of aircraft, 200 carrier landings, and has flown 47 combat missions in Iraq and Afghanistan. Mann completed astronaut training in 2015, and was assigned in August 2018 to Boe-CFT, the first test flight of the Boeing CST-100 Starliner.
Commander - American
Christopher J. Ferguson is a Boeing commercial astronaut and a retired United States Navy Captain and NASA astronaut. He was the pilot of Space Shuttle Atlantis on his first mission to space, STS-115, which launched on September 9, 2006 and returned to Earth on September 21, 2006. He then commanded STS-126 aboard Space Shuttle Endeavour. In 2011, he was assigned as commander of STS-135, which was the final mission of the space shuttle program. On December 9, 2011, he retired from NASA and is now currently director of Crew and Mission Operations for Boeing's Commercial Crew Program. In August 2018, Ferguson was assigned to the first test flight of the Boeing CST-100 Starliner.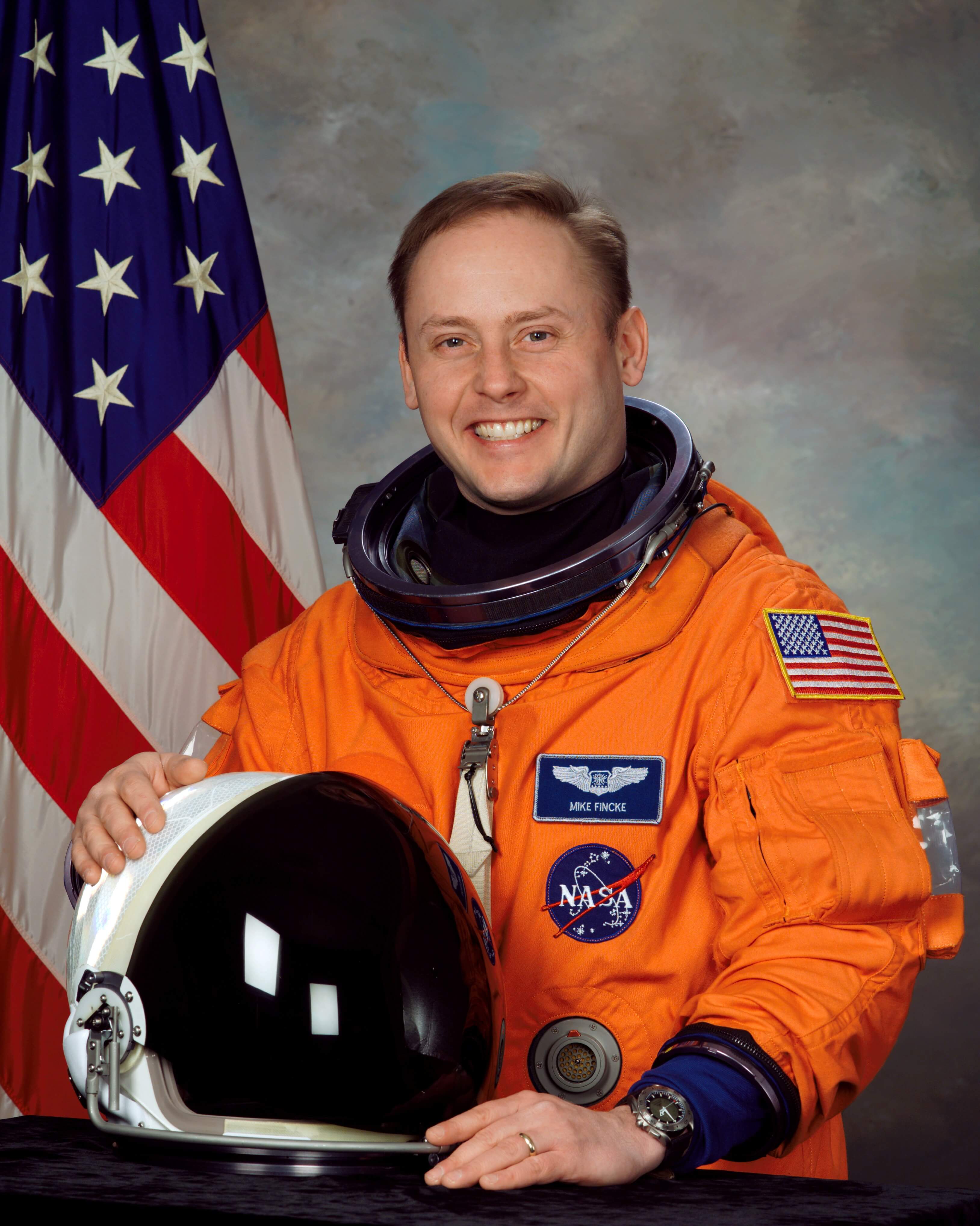 Pilot - American
Edward Michael "Mike"/"Spanky" Fincke is an American astronaut who formerly held the American record for the most time in space (381.6 days). His record was broken by Scott Kelly on October 16, 2015. He was born in Pittsburgh, Pennsylvania, but considers its suburb Emsworth to be his hometown. He is a United States Air Force officer and a NASA astronaut, and served two tours aboard the International Space Station as a flight engineer and commander. He flew on one Space Shuttle mission, STS-134 as a Mission Specialist.
View More Rocket Launches