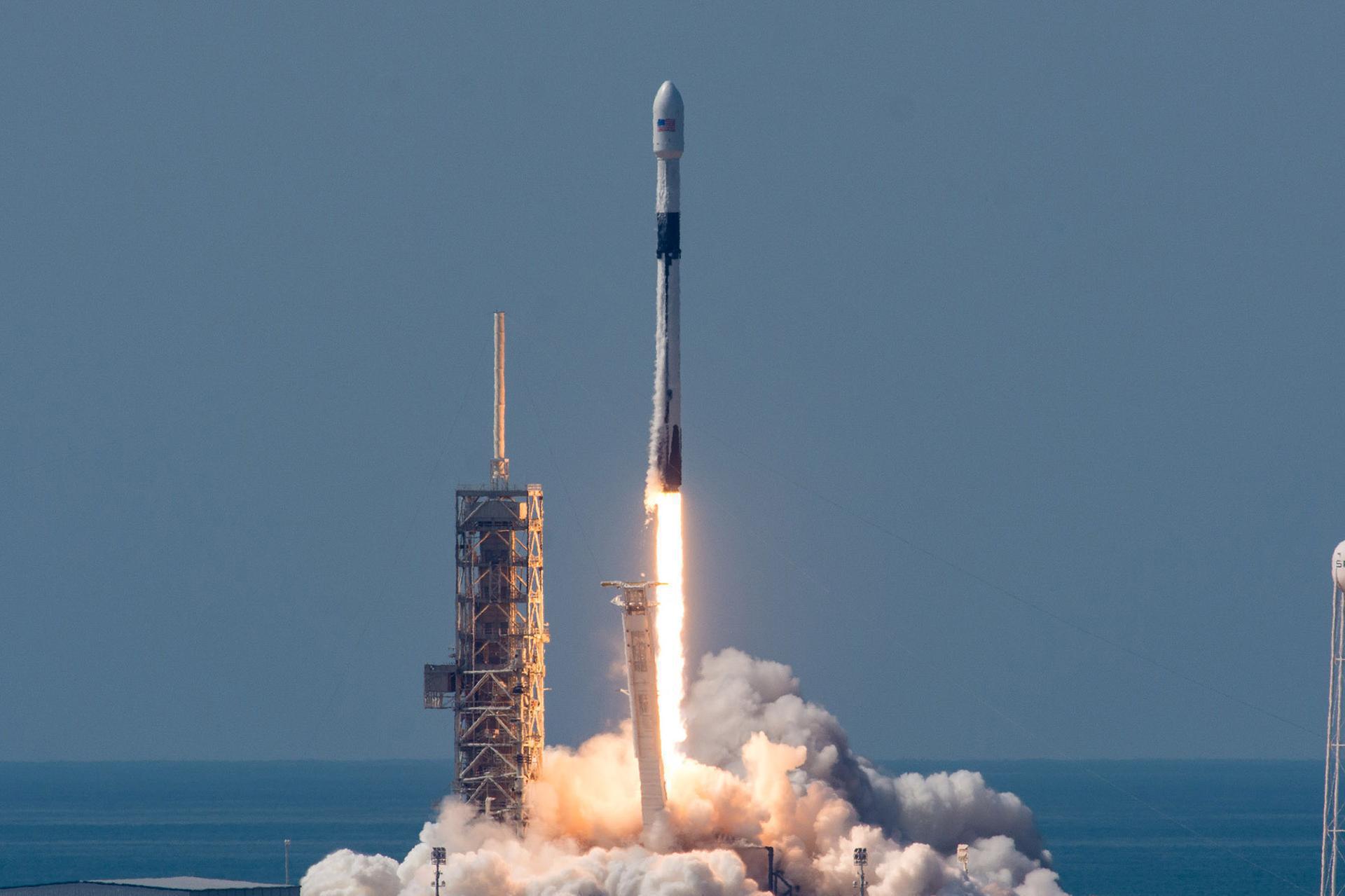 SpaceX launch of a Falcon 9 Block 5 Rocket
SpaceX was scheduled to launch a Falcon 9 Block 5 rocket as part of the Iridium-8 mission. The launch window for the Communications mission was on Fri, Jan 11th, 2019, 10:31 AM EST from Space Launch Complex 4E Vandenberg AFB, CA, USA. There was a 60% chance for favorable weather conditions. Don't miss this exciting rocket launch! Watch the launch video of the Falcon 9 Block 5 and experience the excitement for yourself. The booster will attempt a landing on Just Read the Instructions in the Pacific Ocean.
Location
Vandenberg AFB, CA, USA
Rocket
Falcon 9 is a two-stage rocket designed and manufactured by SpaceX for the reliable and safe transport of satellites and the Dragon spacecraft into orbit. The Block 5 variant is the fifth major interval aimed at improving upon the ability for rapid reusability.
SpaceX
Space Exploration Technologies Corp., known as SpaceX, is an American aerospace manufacturer and space transport services company headquartered in Hawthorne, California. It was founded in 2002 by entrepreneur Elon Musk with the goal of reducing space transportation costs and enabling the colonization of Mars. SpaceX has many pads, on the East Coast of the US they own SLC-40 at Cape Canaveral and LC-39A at the Kennedy Space Center for their lower inclination launches. They also own SLC-4E at Vandenberg, California for their high inclination launches. Another site is also being developed at Boca Chica, Texas.
The booster will attempt a landing on Just Read the Instructions in the Pacific Ocean.
First core to fly six missions
Just Read the Instructions (JRTI)
The third ASDS barge, Just Read the Instructions (JRTI) services launches in the Pacific Ocean for launches from Vandenberg AFB. It was first put to use in January of 2016 to attempt to recover a Falcon 9 first-stage booster from the Jason-3 mission which successfully landed but subsequently fell over and experienced an Rapid Unscheduled Disassembly (RUD).
Autonomous Spaceport Drone Ship (ASDS)
An autonomous spaceport drone ship (ASDS) is an ocean-going vessel derived from a deck barge, outfitted with station-keeping engines and a large landing platform. Construction of such ships was commissioned by aerospace company SpaceX to allow for recovery of rocket first-stages at sea for high-velocity missions which do not carry enough fuel to return to the launch site after lofting spacecraft onto an orbital trajectory.