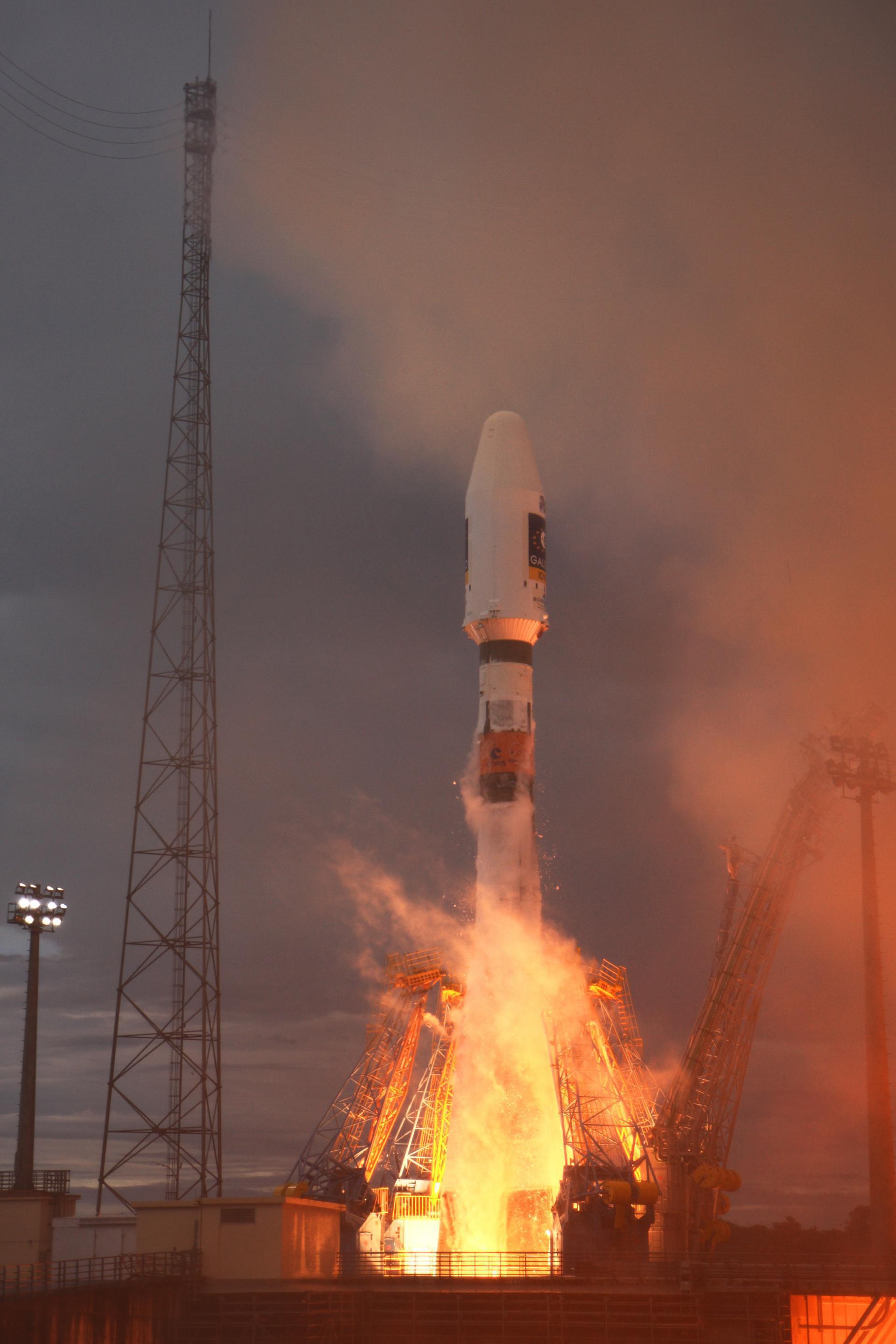 Arianespace launch of a Soyuz STB Rocket
Launch Status
Date/Time May Change
Arianespace is scheduled to launch a Soyuz STB rocket as part of the unknown mission. The launch window for the unknown mission is on Fri, Dec 31st, 2021, 7:00 PM EST from Soyuz Launch Complex Kourou, French Guiana. Don't miss this exciting rocket launch!
Location
Kourou, French Guiana
Rocket
Soyuz STB
The 2.1b version adds an upgraded engine (RD-0124) with improved performance to the second stage. First launch took place from Plesetsk Cosmodrome Site 43 on 26 July 2008 with a classified military payload. The 2.1b/ST version is sometimes called Soyuz ST-B.
Arianespace
Arianespace SA is a multinational company founded in 1980 as the world's first commercial launch service provider. It undertakes the production, operation, and marketing of the Ariane programme. Their vehicles launch exclusively from French Guiana in South America.